Records are being broken in the WG Pool! Congrats to senior Ben Swinnerton for breaking the long standing record in the 100 Breast Stoke with a time of 1:04.01 #wgproud #hardworkpaysoff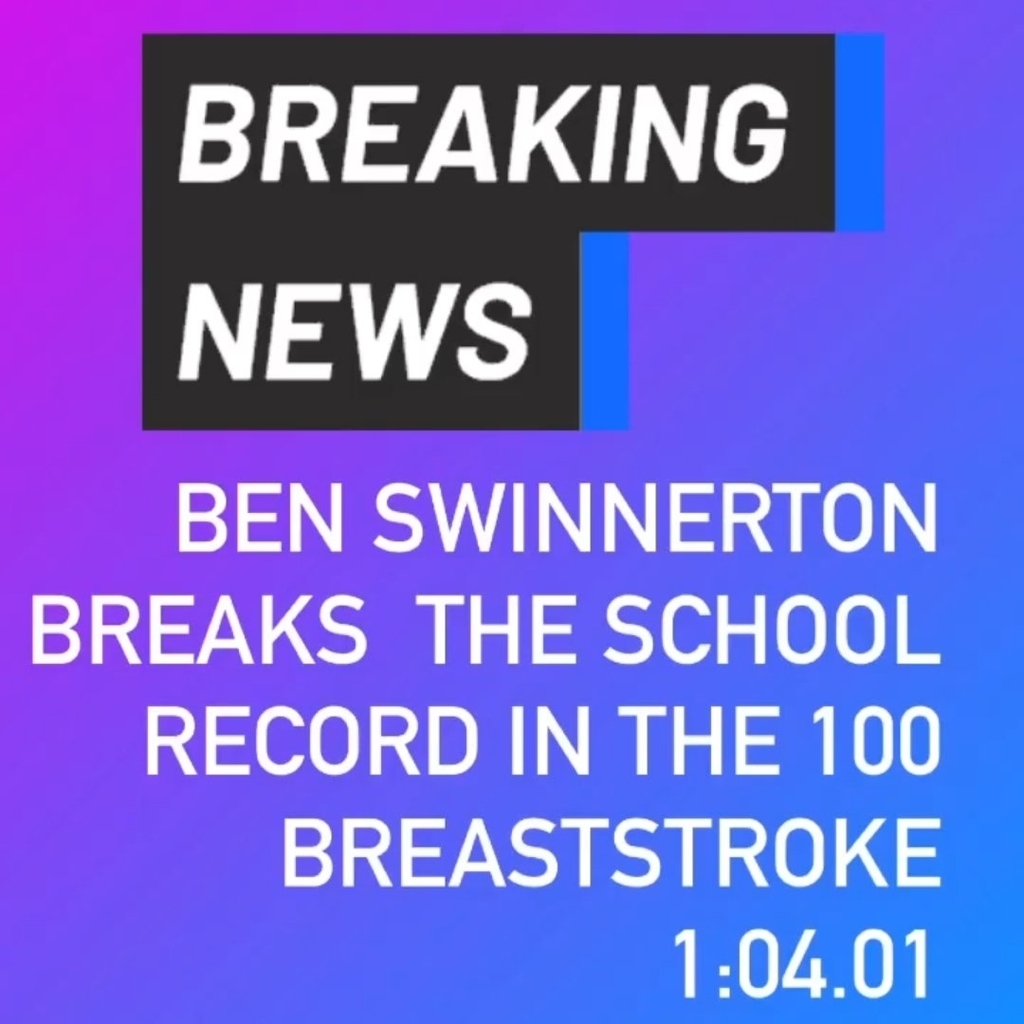 Congratulations to the Junior Varsity Watkins Glen Girls IAC Large School Basketball Champions!! #wgproud #champions #hardworkpaysoff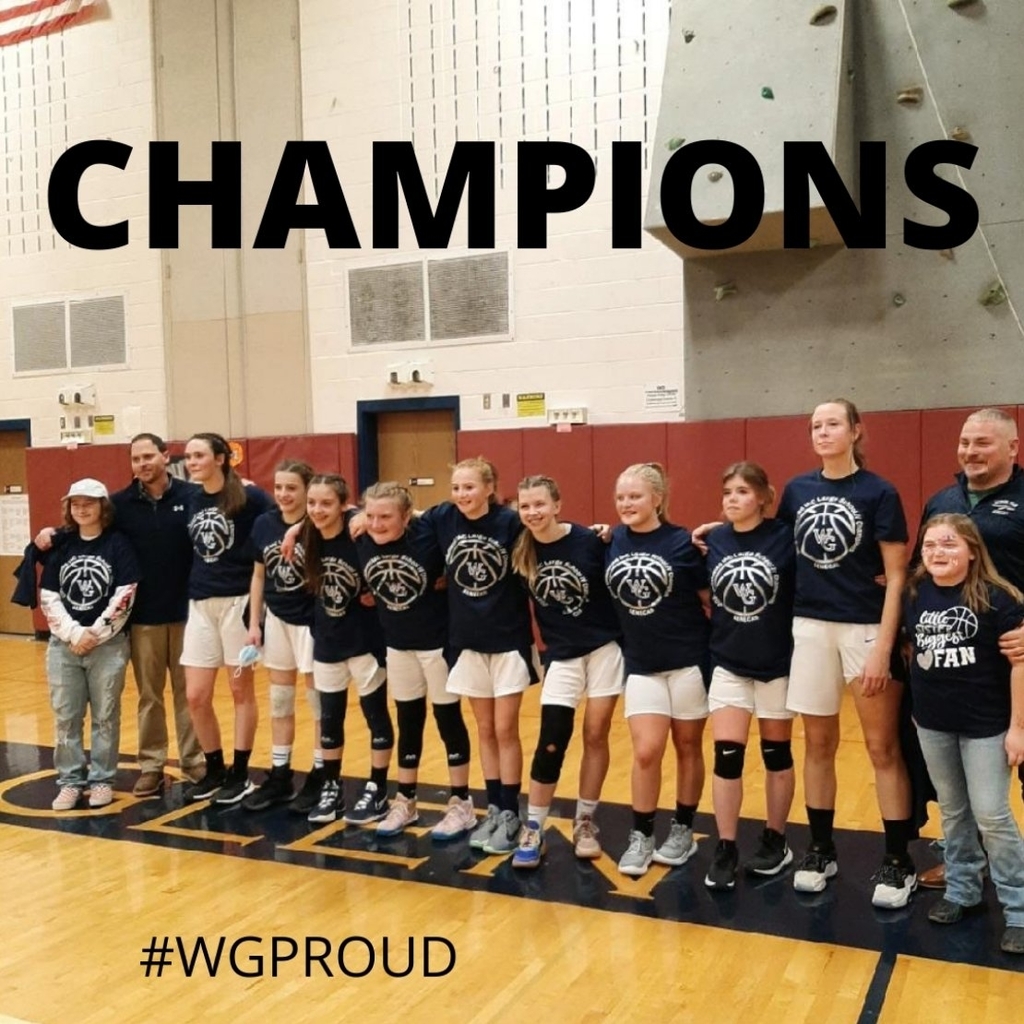 Happy Valentine's Day WG! Enjoy your day! #wgproud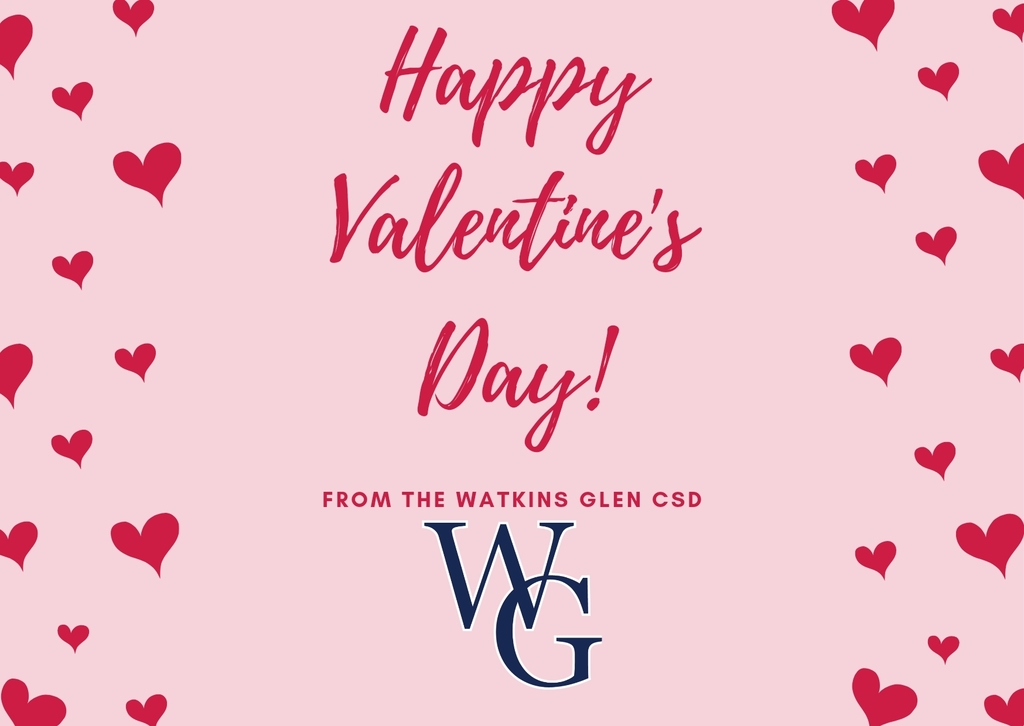 As we wrap up School Counseling Week, we want to thank our School Counselors for all they do to support our students and staff! #wgproud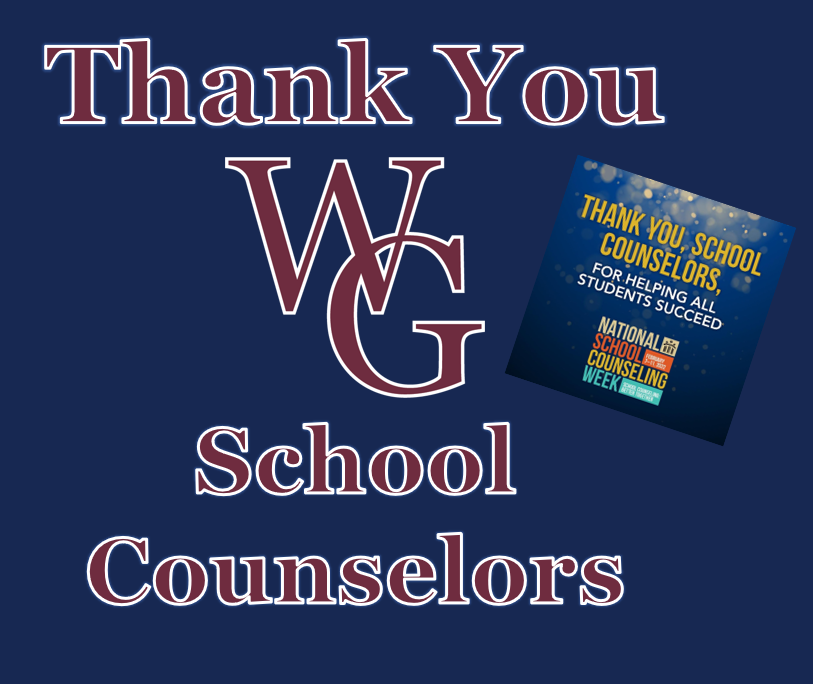 Due to the continued snow fall and hazardous conditions, WGCSD will be closed tomorrow February 4, 2022. This will be a traditional Snow Day. There will be no virtual instruction. See you on Monday. Stay safe Senecas! #wgproud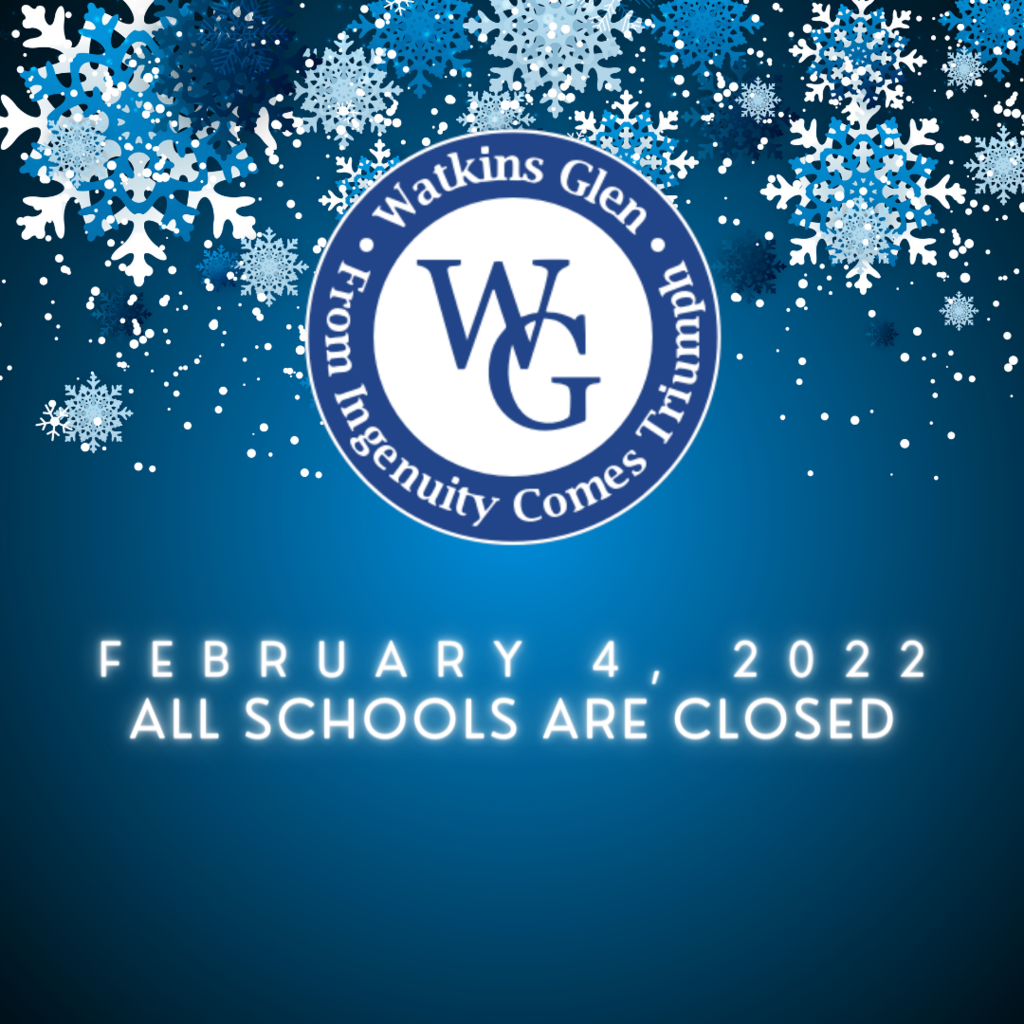 Correction: WGCSD will be closed tomorrow Thursday 2.3.2022. All after-school activities are cancelled on Thursday, 2.3.2022. This will be a traditional Snow Day. There will be NO virtual instruction. As of right now, school will be in session on Friday, 2.4.2022.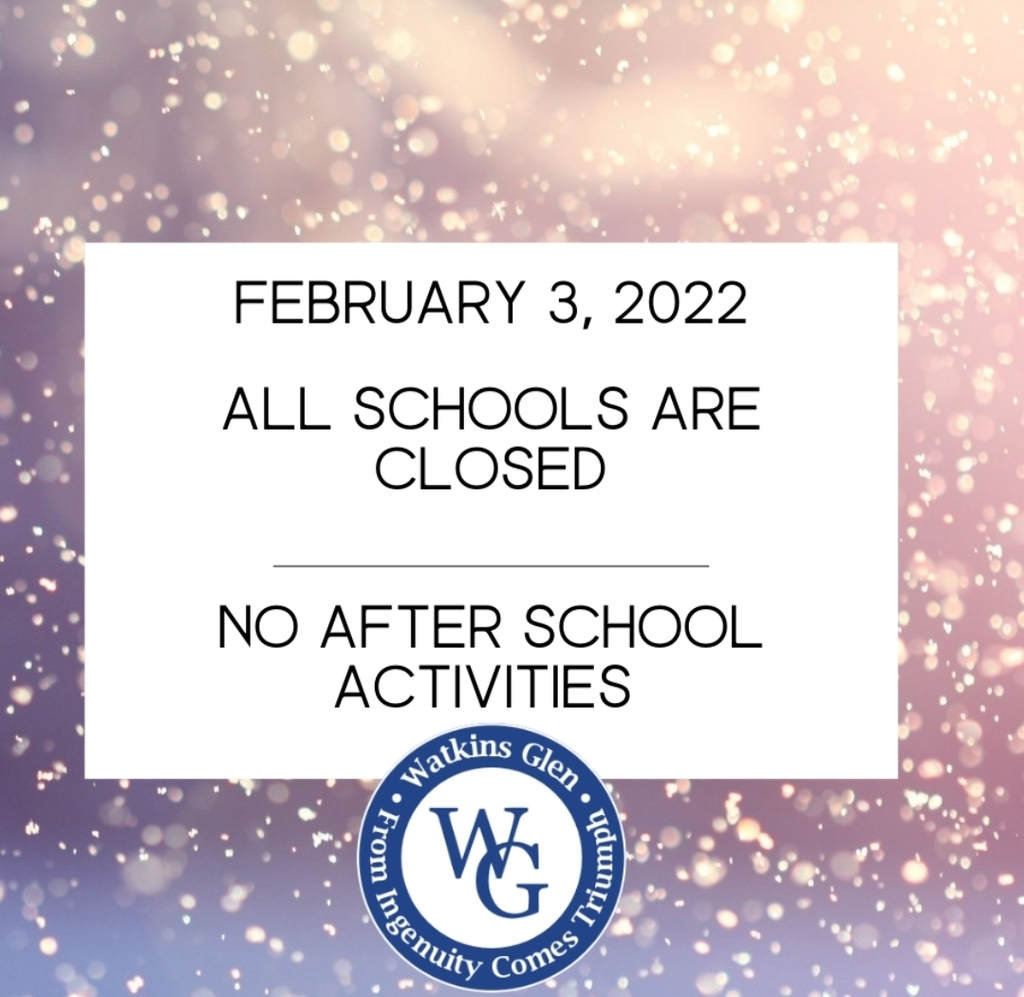 The Watkins Glen Central School District is now closed for today 1.18.2022. This is a traditional "Snow Day". There will not be remote instruction. Stay warm Senecas!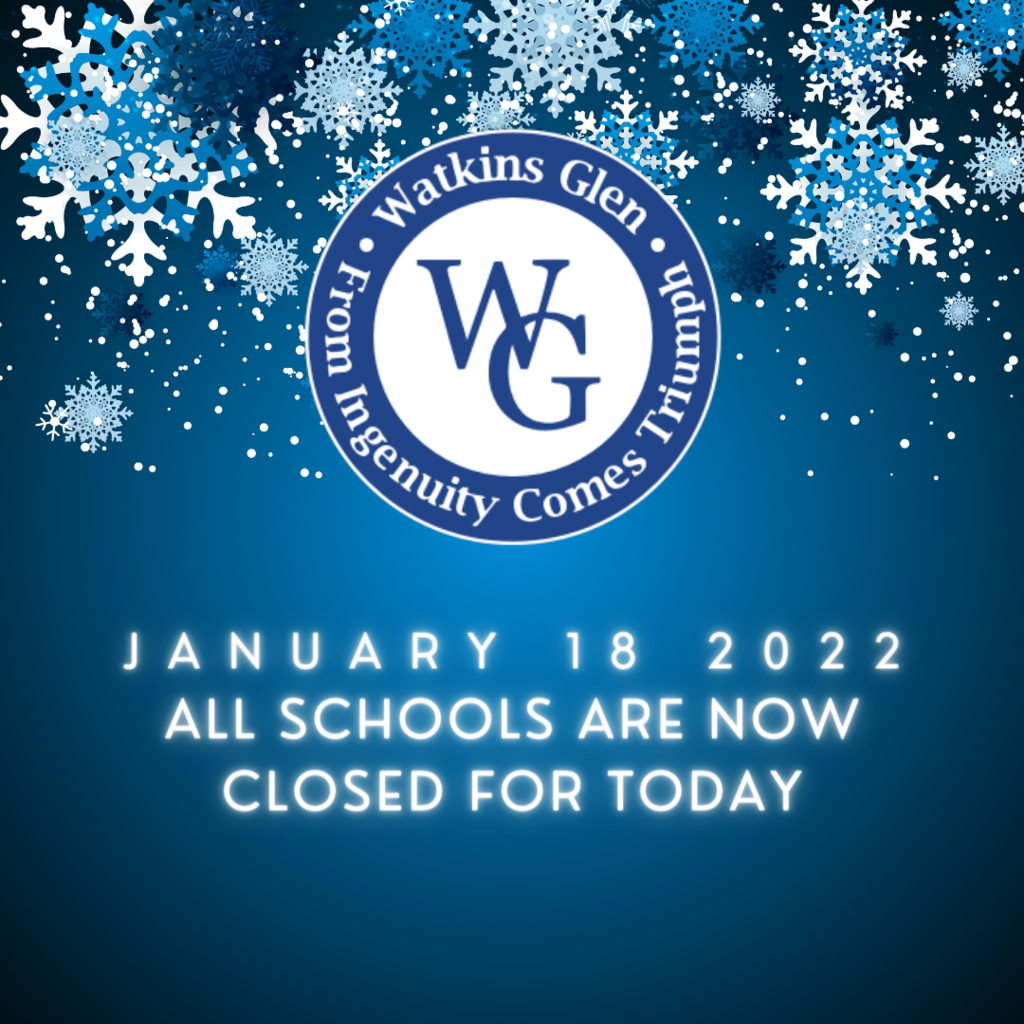 The Watkins Glen Central School District will operate on the 2-hour delay tomorrow 1.18.2022 due to the continued snow fall. Stay warm Senecas!

The Watkins Glen Central School District operate on a 2-hour delay on Tuesday, January 11, 2022 due to the active wind chill advisory. Stay warm Senecas!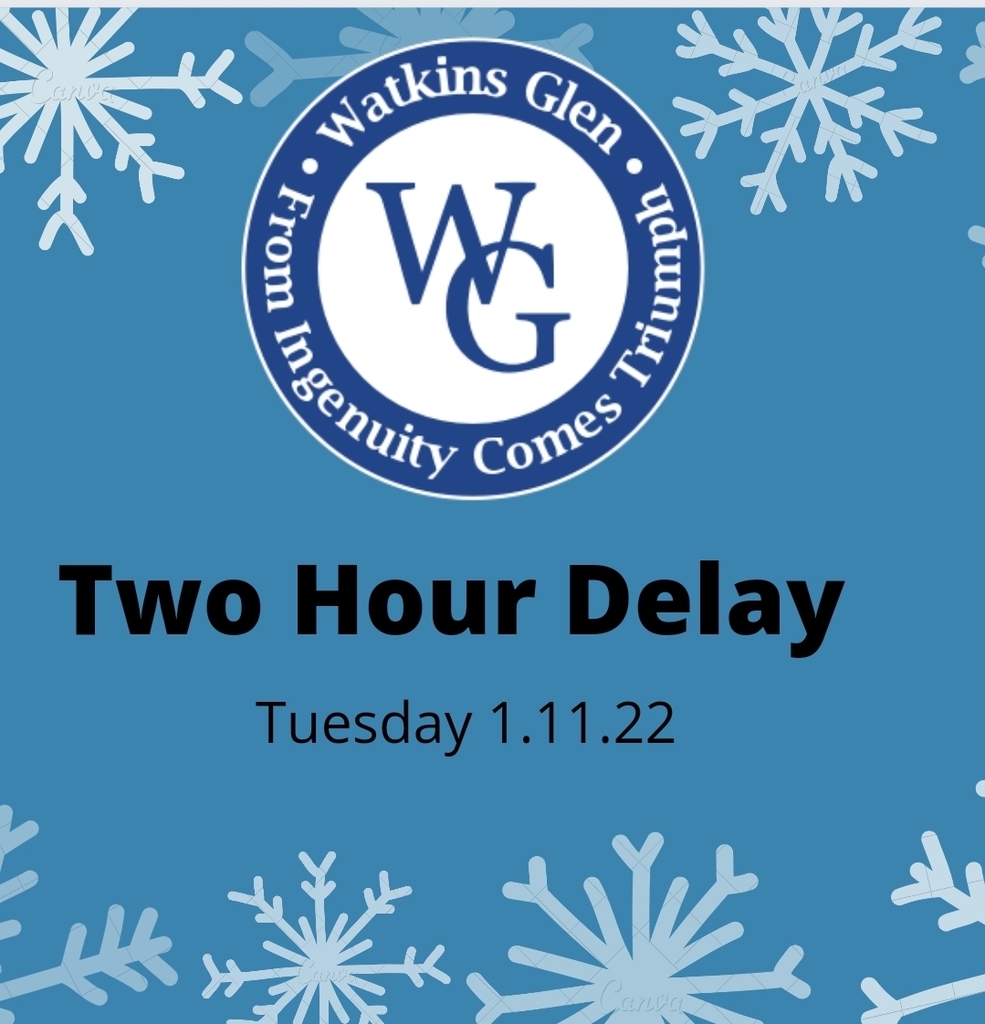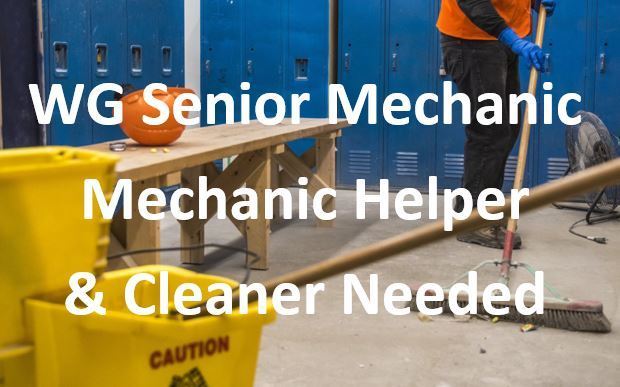 Here is a flyer distributed by Schuyler County Public Health regarding the newly established testing center in our community. Questions regarding the information in this flyer should be directed to Schuyler County Public Health at 607-535-8140.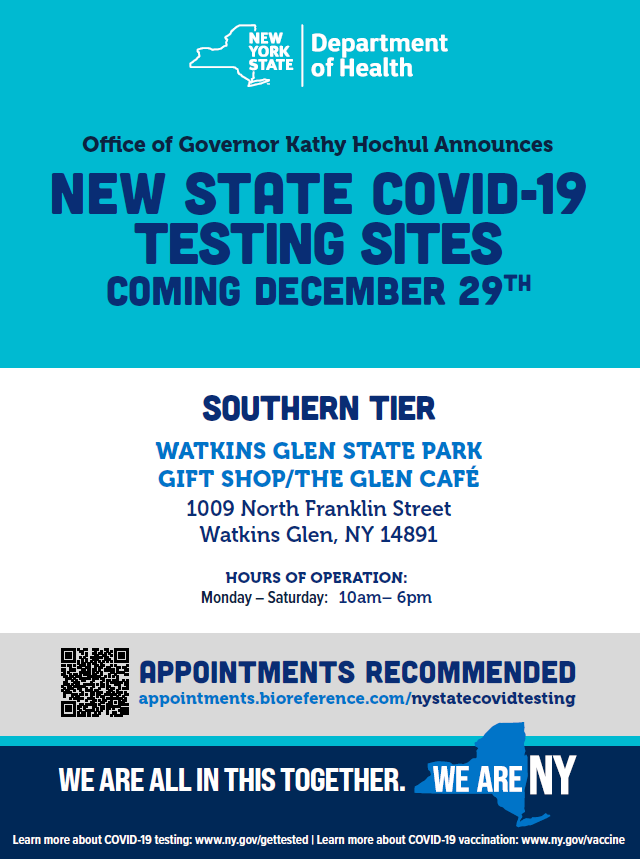 Our visitor is getting more familiar with our campus, see if you can find him tomorrow #wgproud #happyholidays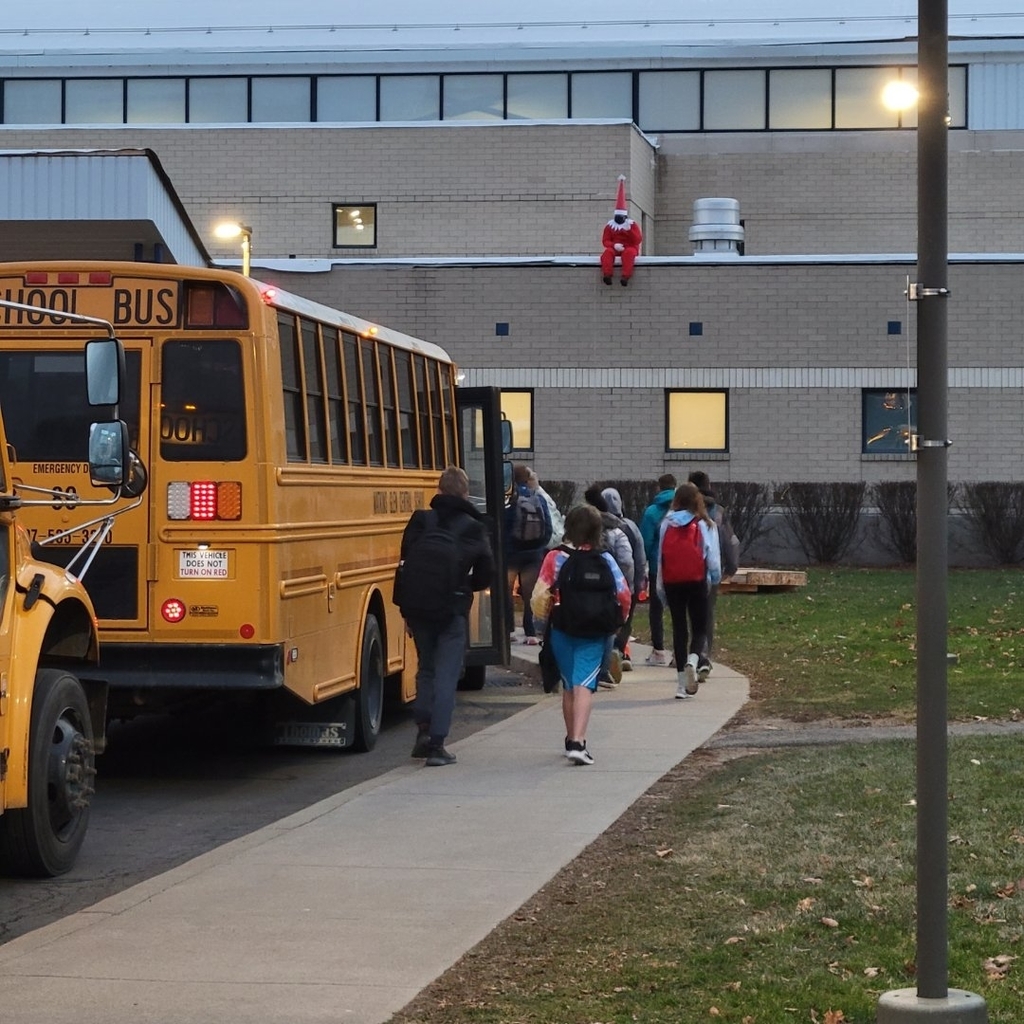 Be on the look out for this visitor throughout Watkins Glen Elementary School this week! #wgproud #happyholidays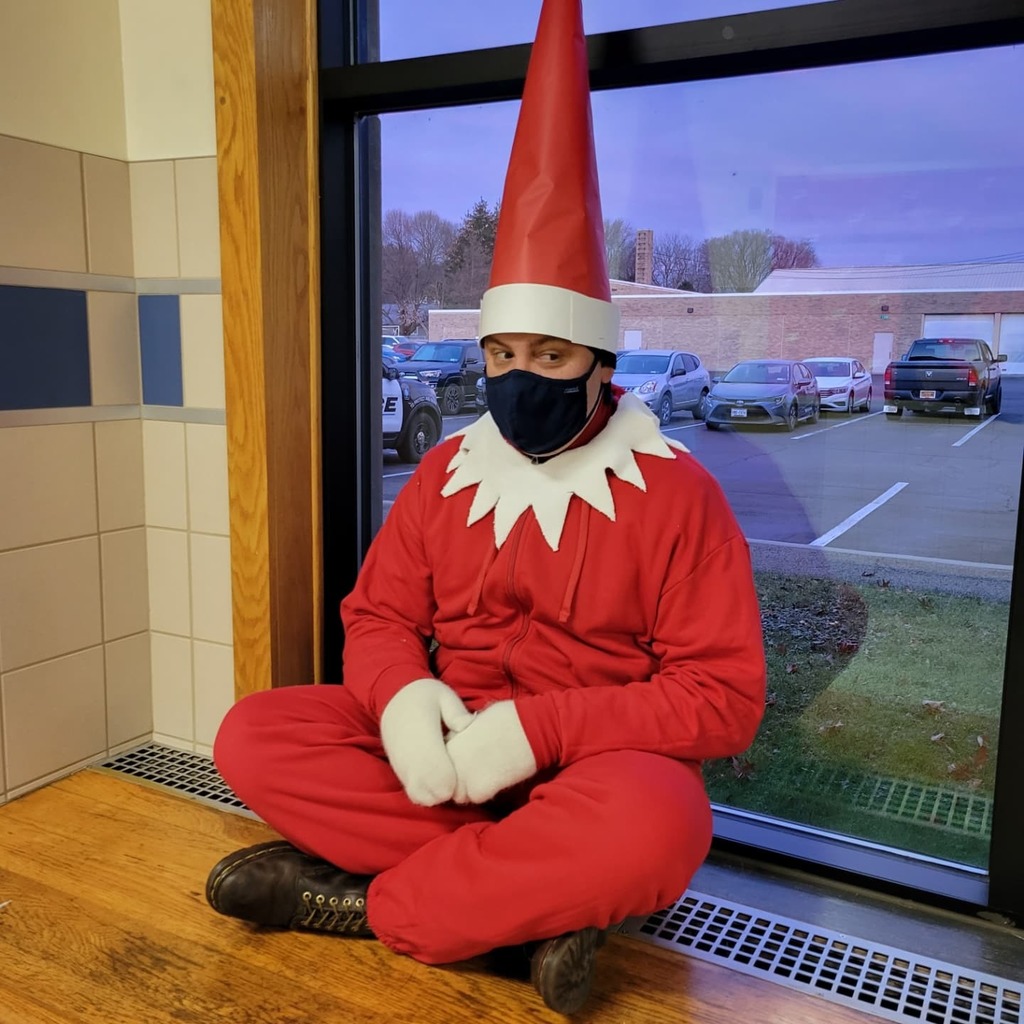 It was great morning as our third graders in Mrs. Hamelin's took took a ride on the WG Winter Express! #wgproud #ingenuity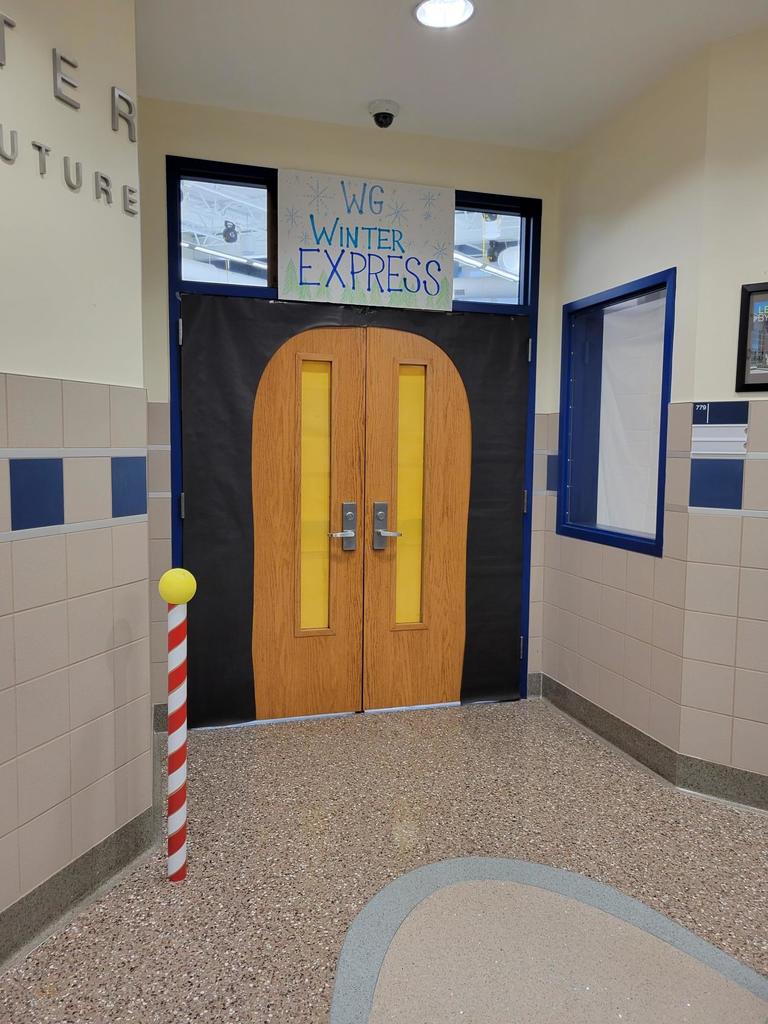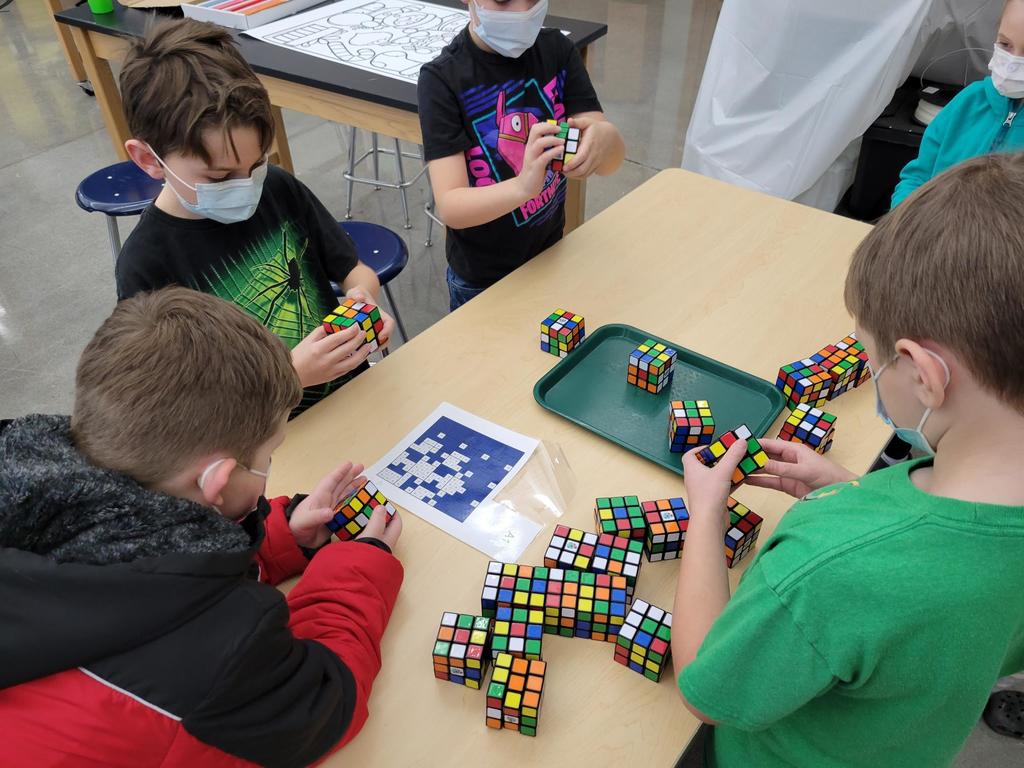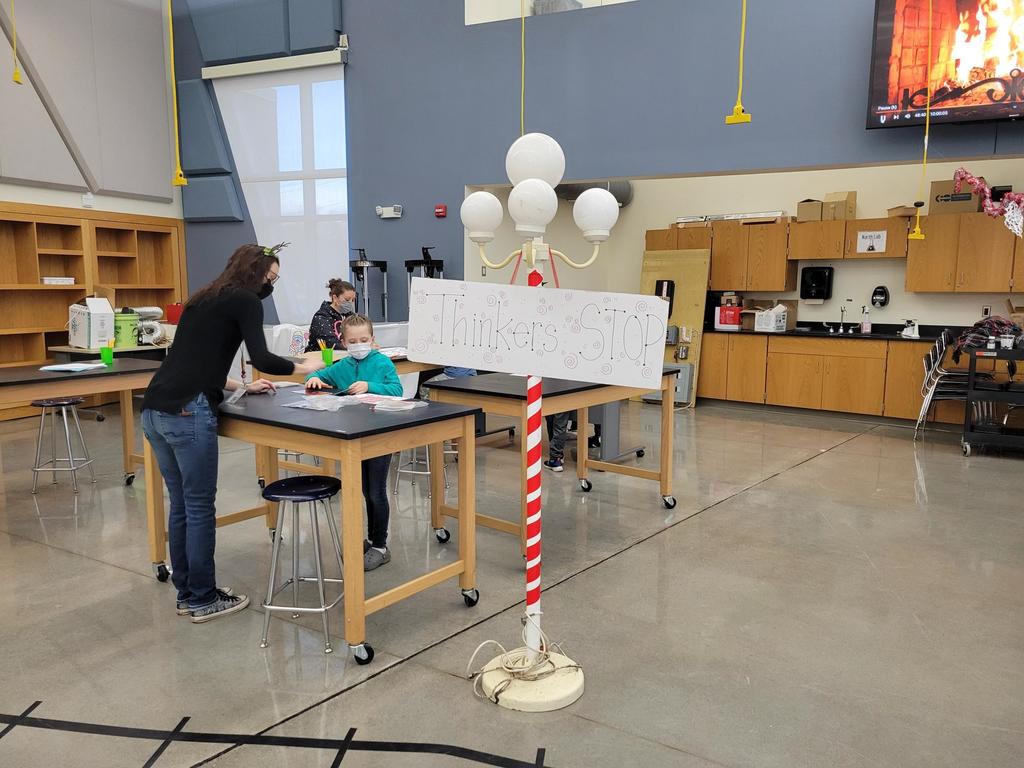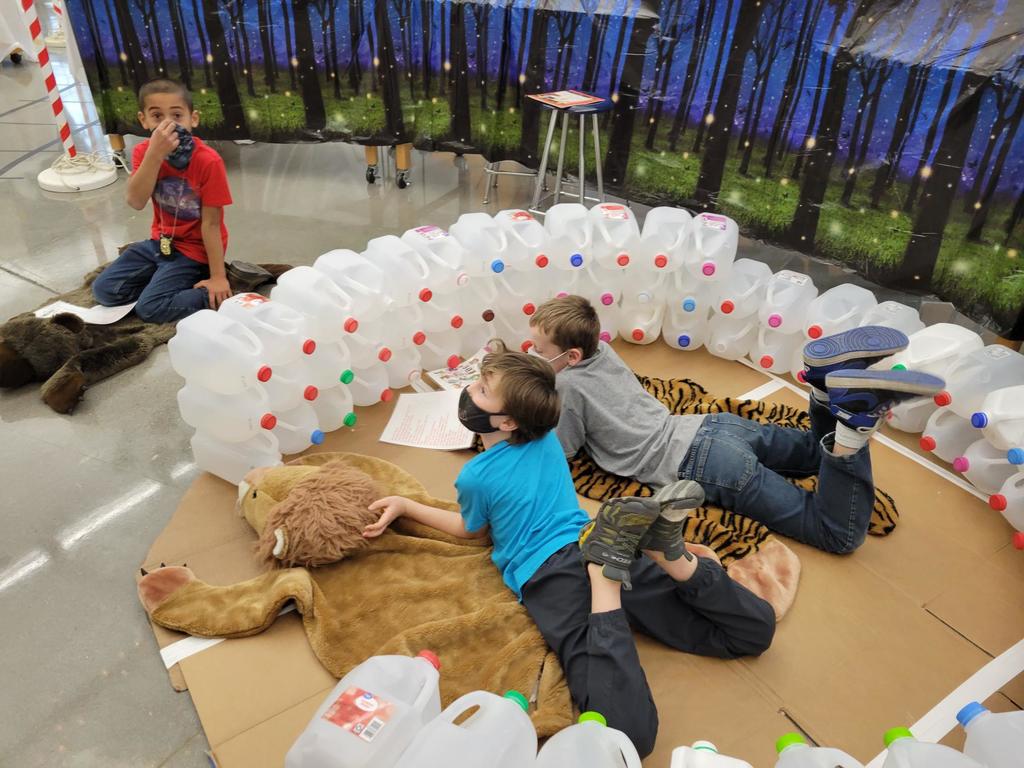 WG Admin help to carve the Turkeys for the HS Holiday lunch today 12/16/21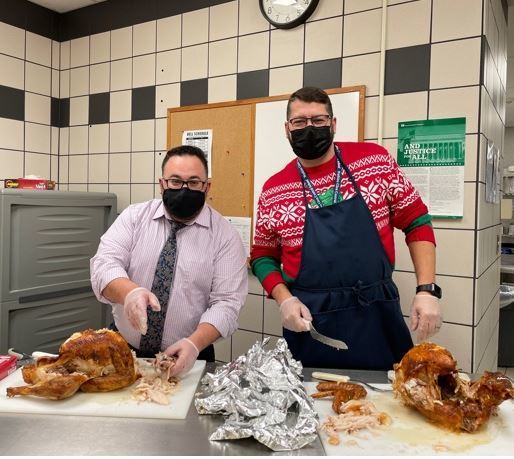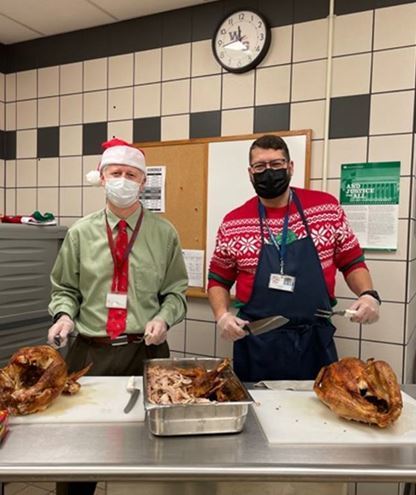 Watkins Glen High School ROCKS! The "Fill the Sleigh" Food Drive for the food pantry was more than our iLead class ever expected! It was a huge success! We collected 722 items. The winning 1st period class collected over 260 items. A total of 16 classrooms made donations!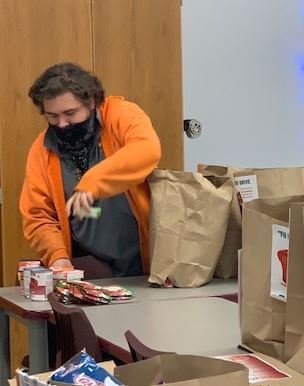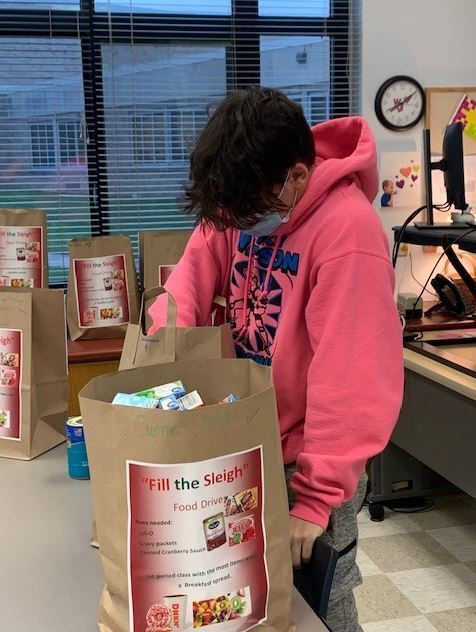 Reminder COVID 19 Vaccination at WGHS Cafeteria today from 10-1. First Dose Second Dose Third Dose Boosters All Types No Appointment Needed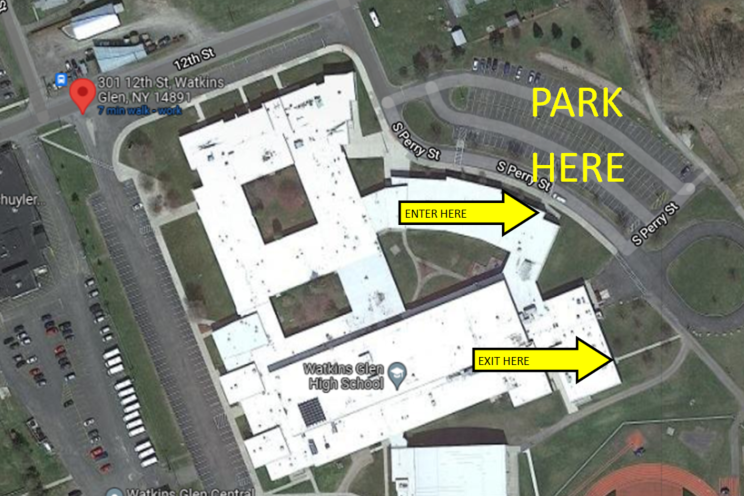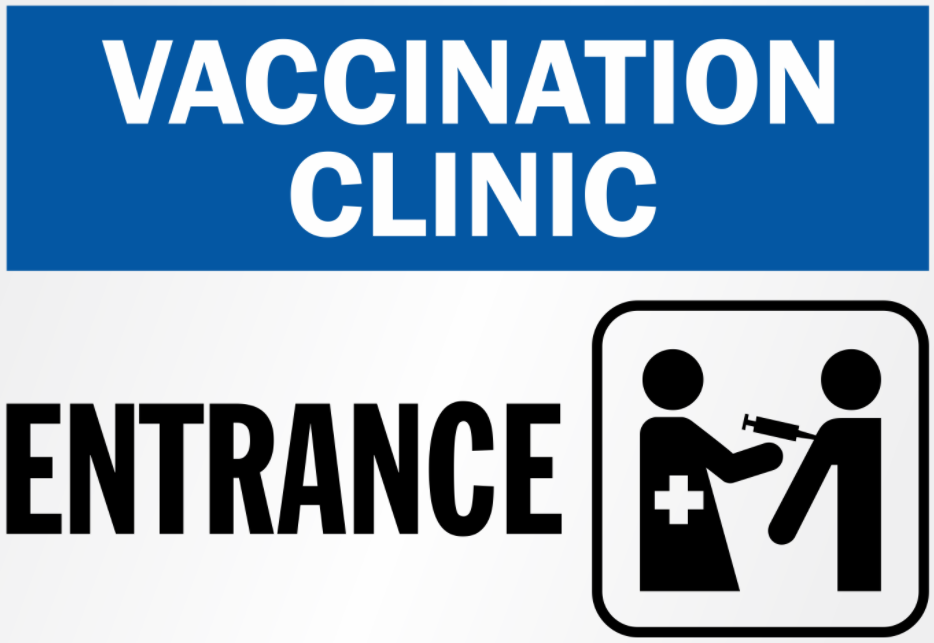 WGHS Picture Re-take Day is November 15, 2021. Please note: Any student or staff that would like a retake done, must return their original picture package to the photographer in order to receive a new picture package. If you have any questions, please call our local Inter-State office at 585-310-7781. Website:
www.inter-state.com/order
Order Code: 61142JB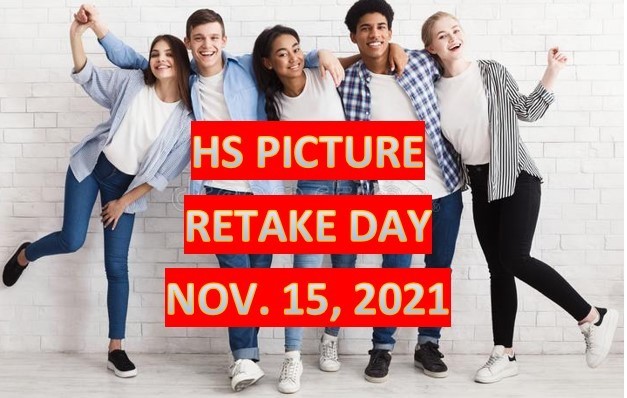 Senior Portrait Make up Day is being held on November 15, 2021. Please note this has been changed from November 29, 2021. Thank you.