2023 DUB G Awards are just around the corner. Celebrating Athletes from the 2022-2023 sports season. Come join us June 10th at the High School Auditorium at 6pm. View the highlighting trailer
https://youtu.be/eJnSjEJCL2U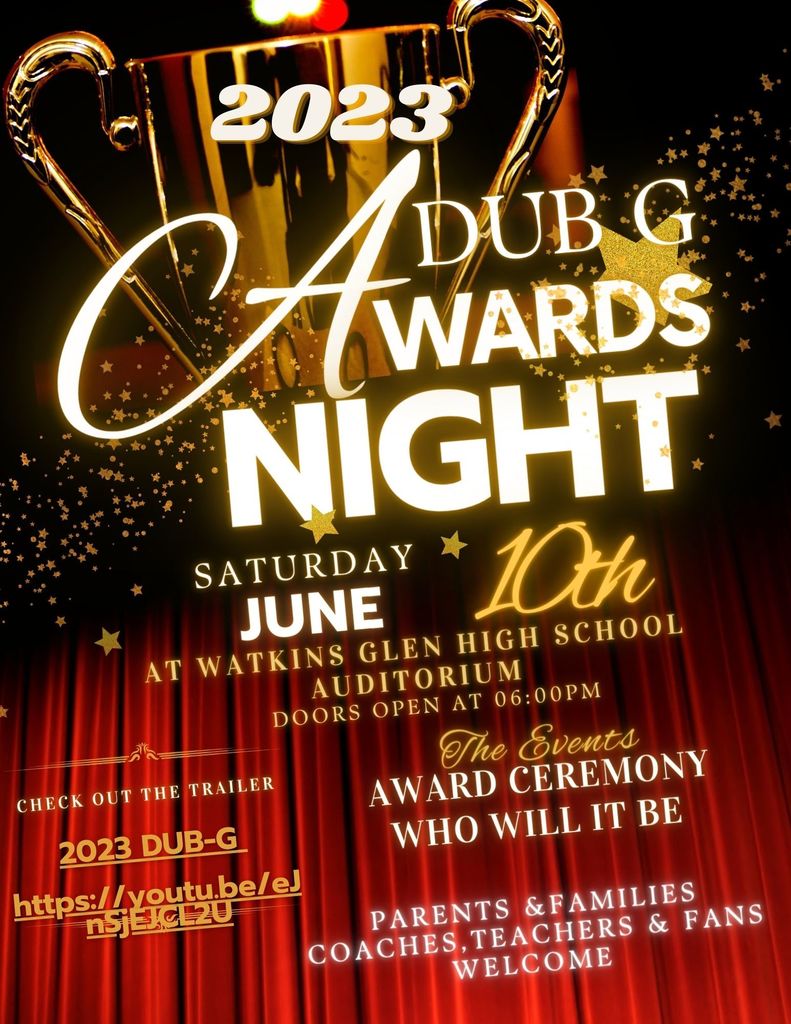 The annual WG College & Job fair was a success! 57 colleges and businesses were represented. over 300 students from @watkinsglen_csd, @OdessaMontourCSD, @bradfordcsd and @Scotsmenpride. Thank you @CDCBoces you make us #WGProud

Reminder: Eligible voters in the WGCSD School Community can vote on the proposed budget & board of education nominees in the WGCSD Board of Education Room on 5.16.23 from Noon-8PM. More information can be found at
www.wgcsd.org
. #WGProud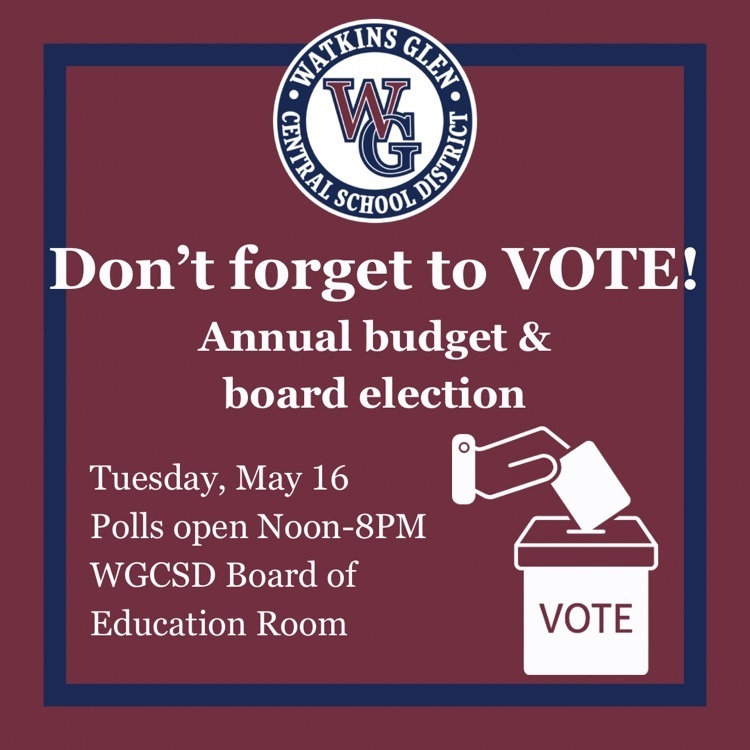 Reminder: Eligible voters in the WGCSD School Community can vote on the proposed budget & board of education nominees in the WGCSD Board of Education Room on 5.16.23 from Noon-8PM. More information can be found at
www.wgcsd.org
. #WGProud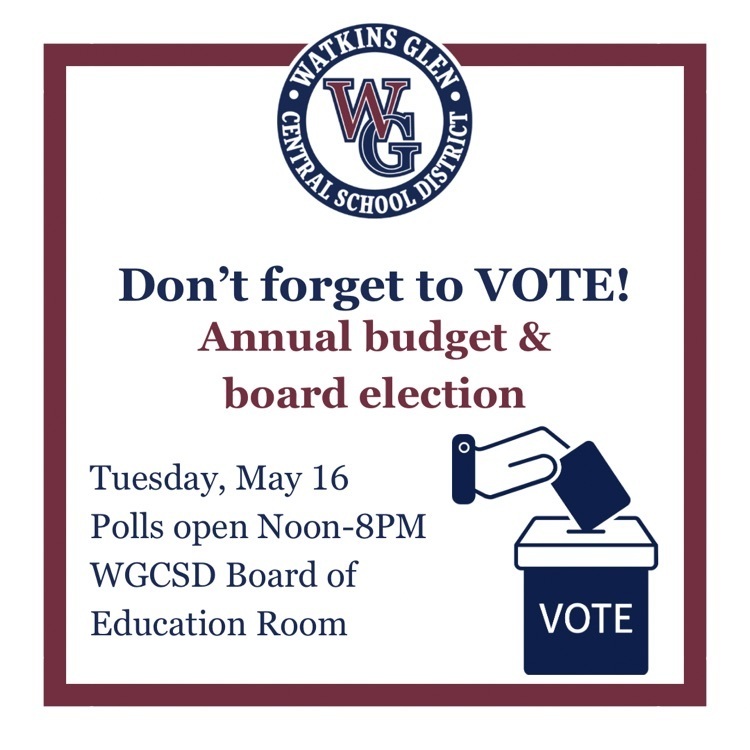 The Junior/Senior Prom is just around the corner, have some fun this week at school, bring on Spirit Week WG!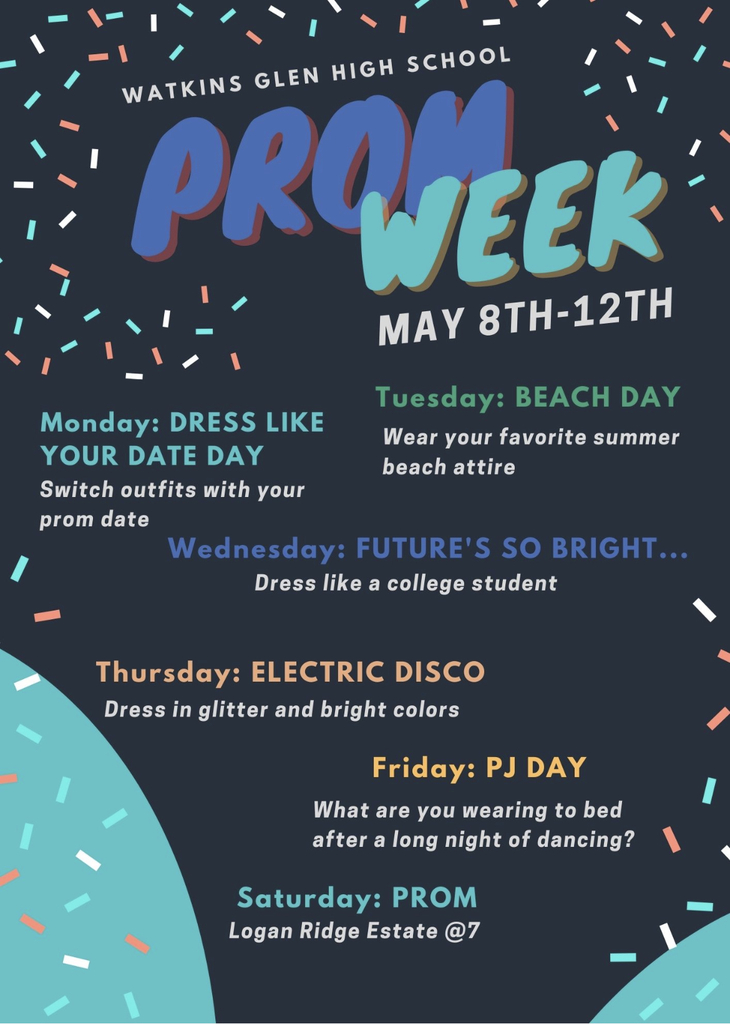 As we embark on Teacher Appreciation Week 2023, we want remind everyone that our teachers make us #WGProud Thank you to the dedicated teachers of the Watkins Glen Central School District! They make a difference every day! THANK YOU for all you do!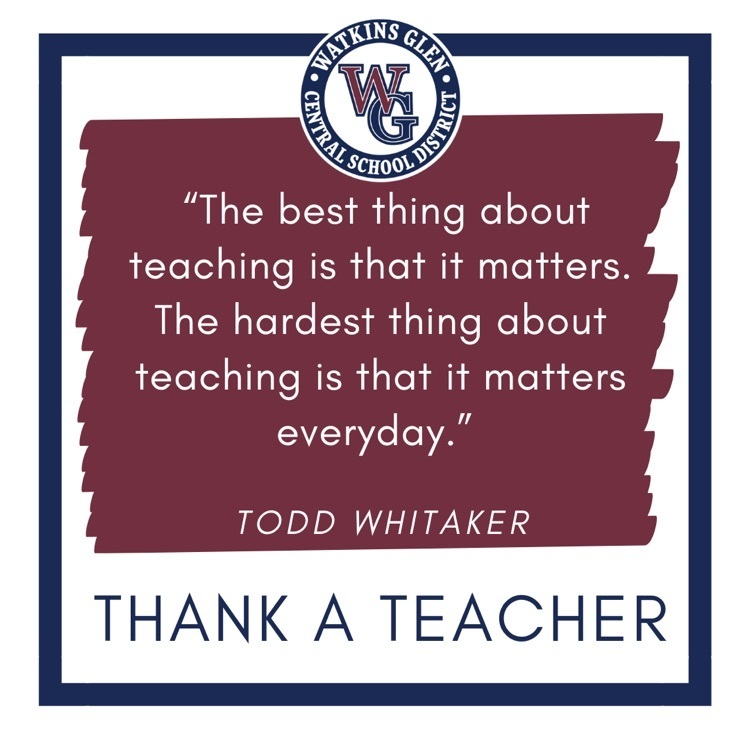 Watkins Glen High School's Wellness Club is partnering with Watkins Glen International to help promote a safe prom season as part of the Stop DWI New York campaign to keep high school students safe on prom night. By signing the Stop DWI NY pledge, students and their date/guest will be eligible to win a door-to-door pace car limo for the night, chauffeured laps around WGI racetrack, and dinner at the harbor hotel. We are looking forward to keeping students safe and creating memories that will last a lifetime. #WGPROUD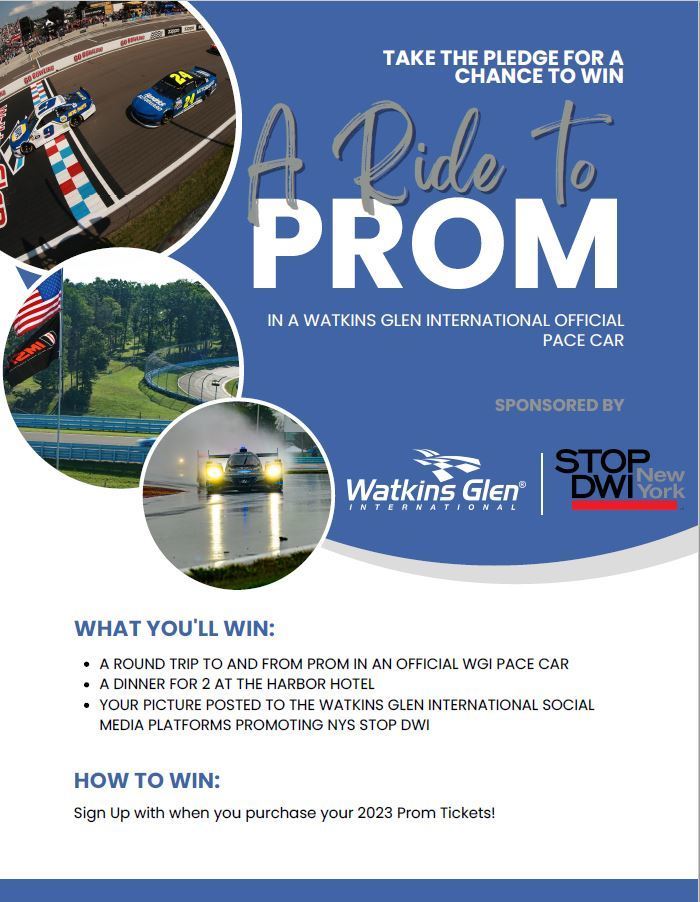 We are still hiring! Stop in and see what makes us so #WGProud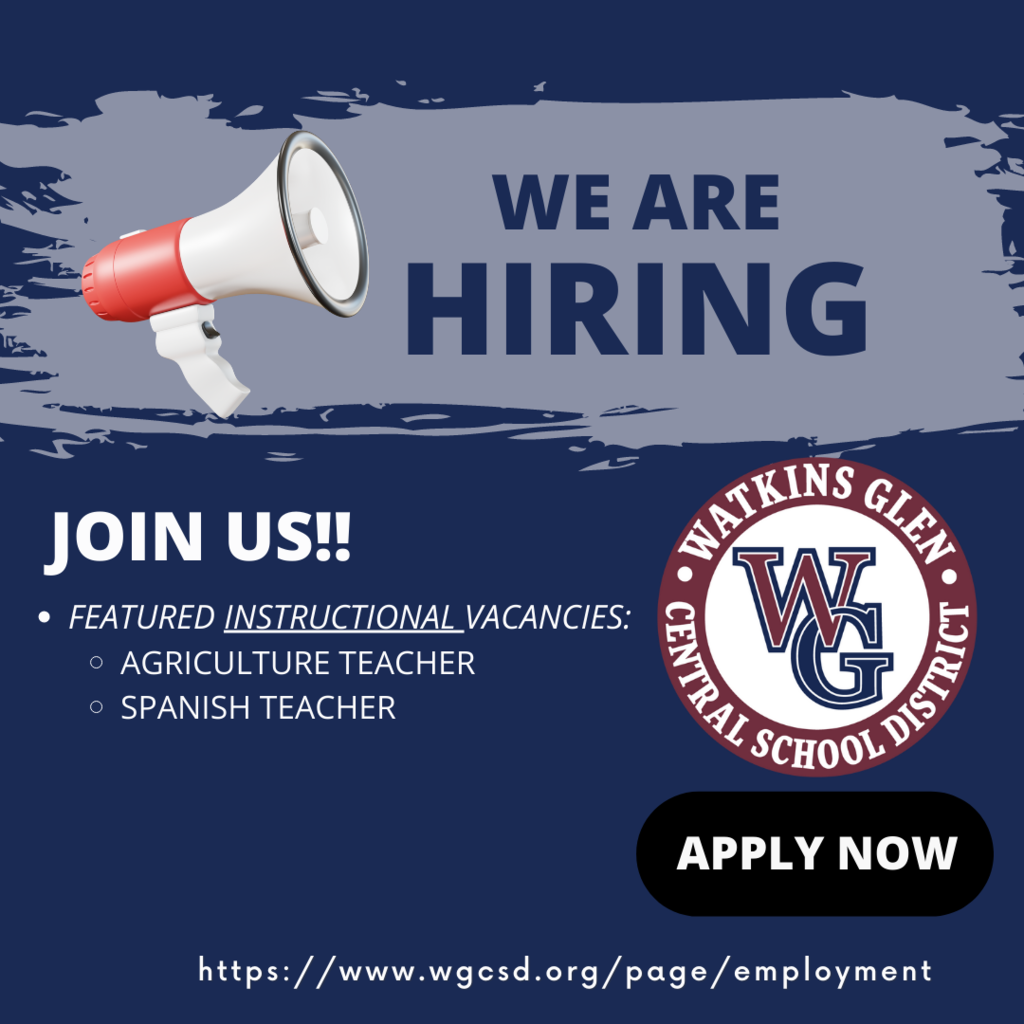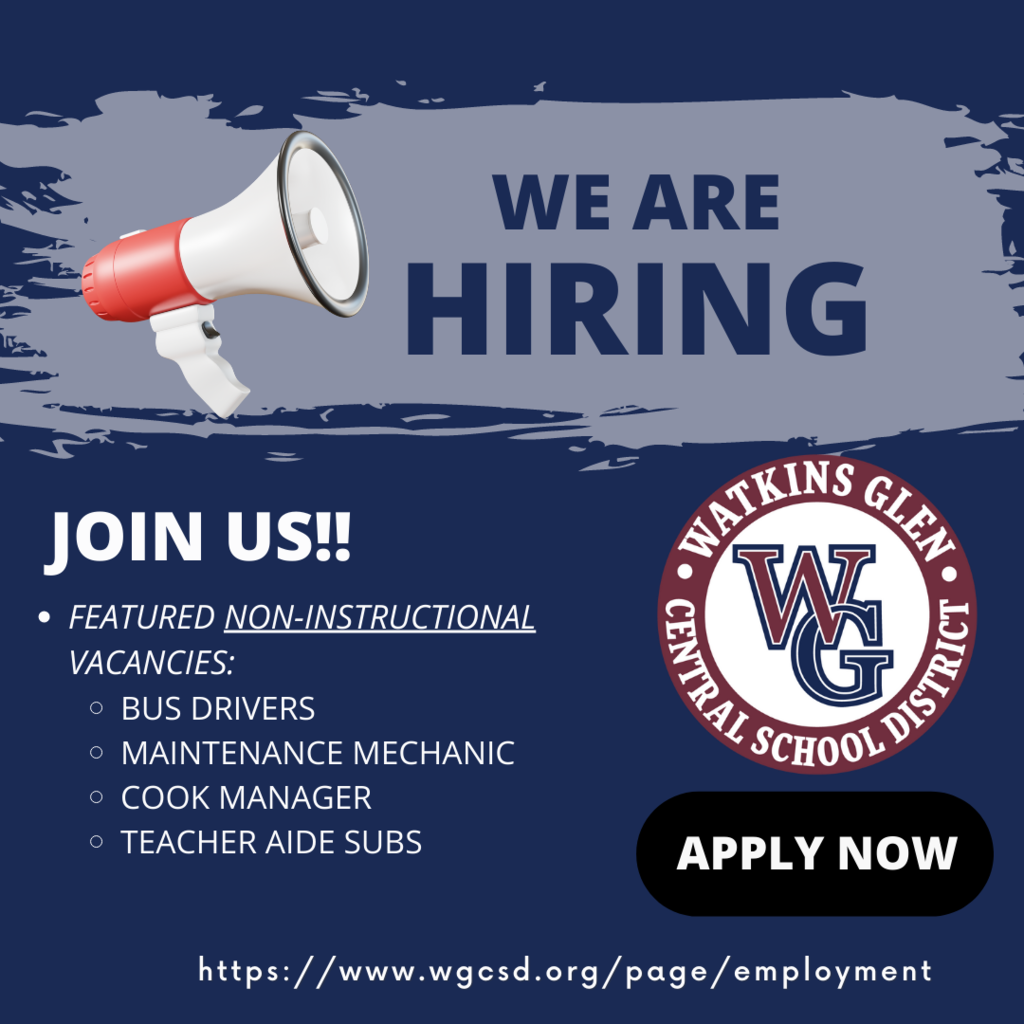 The May School Messenger is out! Following the link below. Student artwork, proposed school budget (Budget Vote date May 16th), upcoming summer school activities & registrations open, and fun things that have happened in school! Calendar updates.
https://5il.co/1t9mf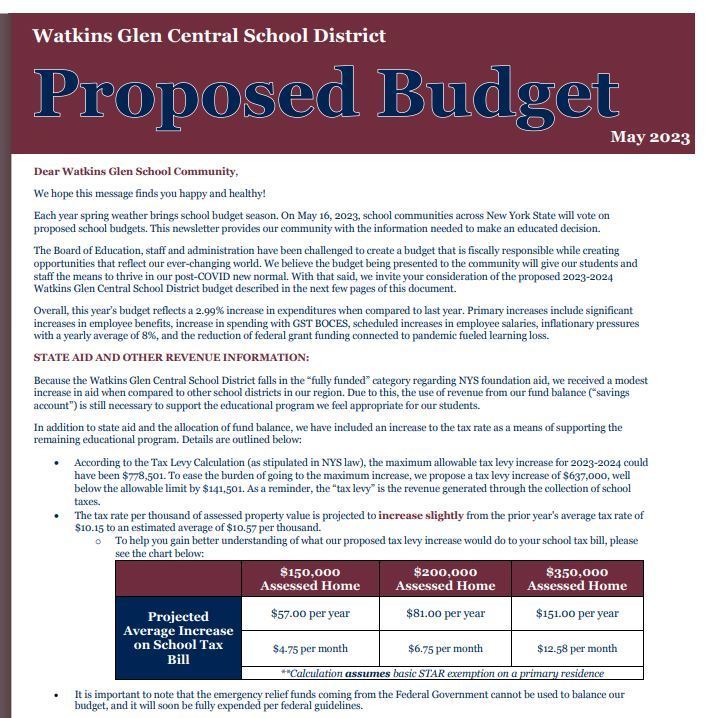 WGES is excited to partner with community programs to offer summer opportunities for our students. Transportation will be provided for students attending WGES Summer Program and Summer Rec at Clute Park. Breakfast and lunch will also be served at no cost to families.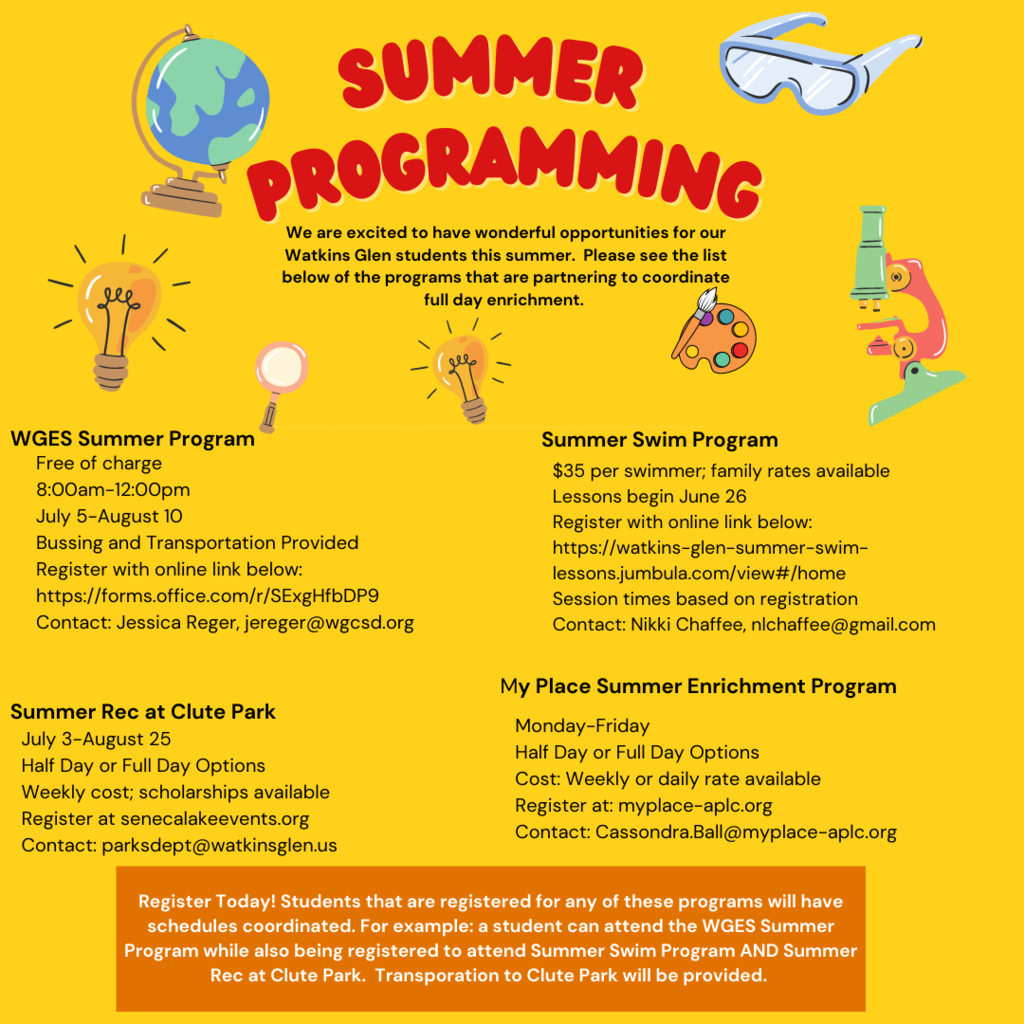 This week it was our pleasure to recognize some of our senior student athletes! The Class of 2023 continues to make us extremely #WGProud (photo credit to the Odessafile)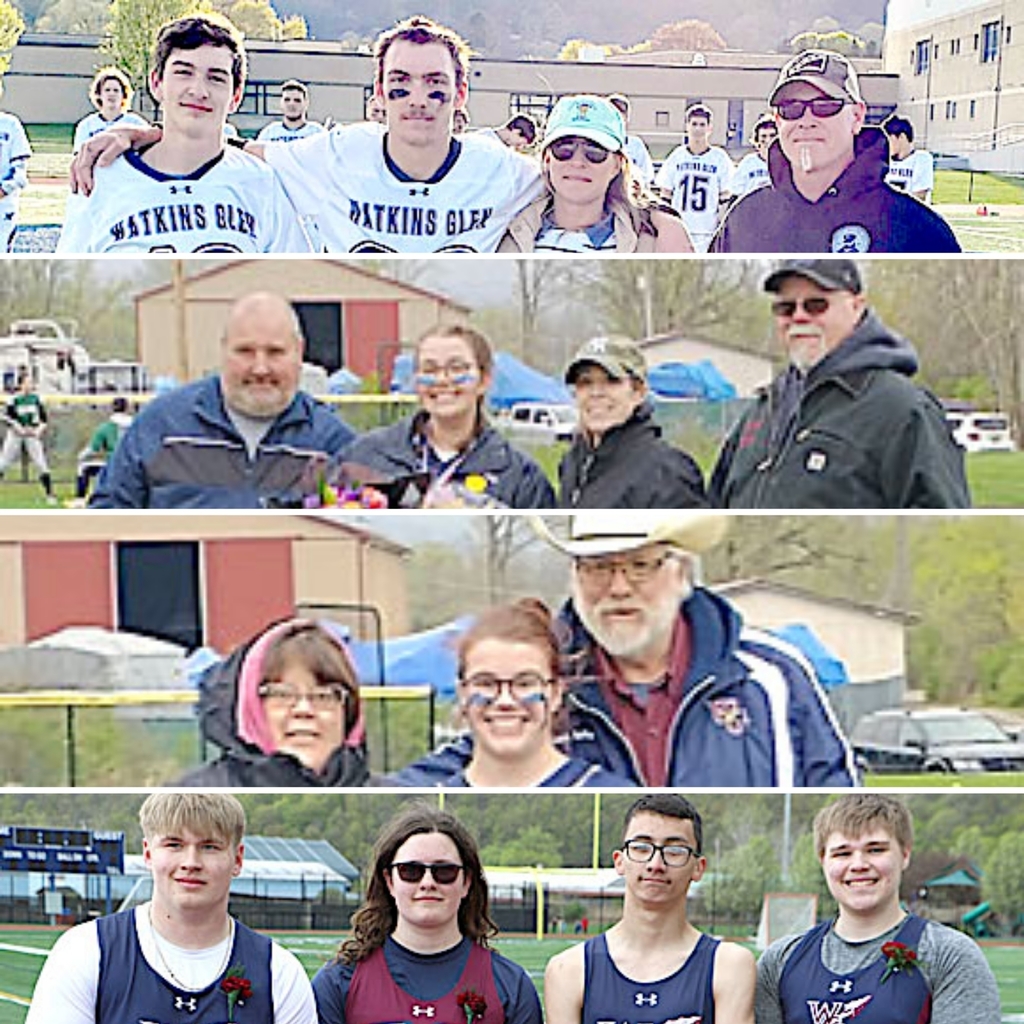 WGHS Student Council is collecting donations for prom attire! If you have items that would help make a student's night special, please consider donating them. Items can be dropped off in the high school main office. Thank you!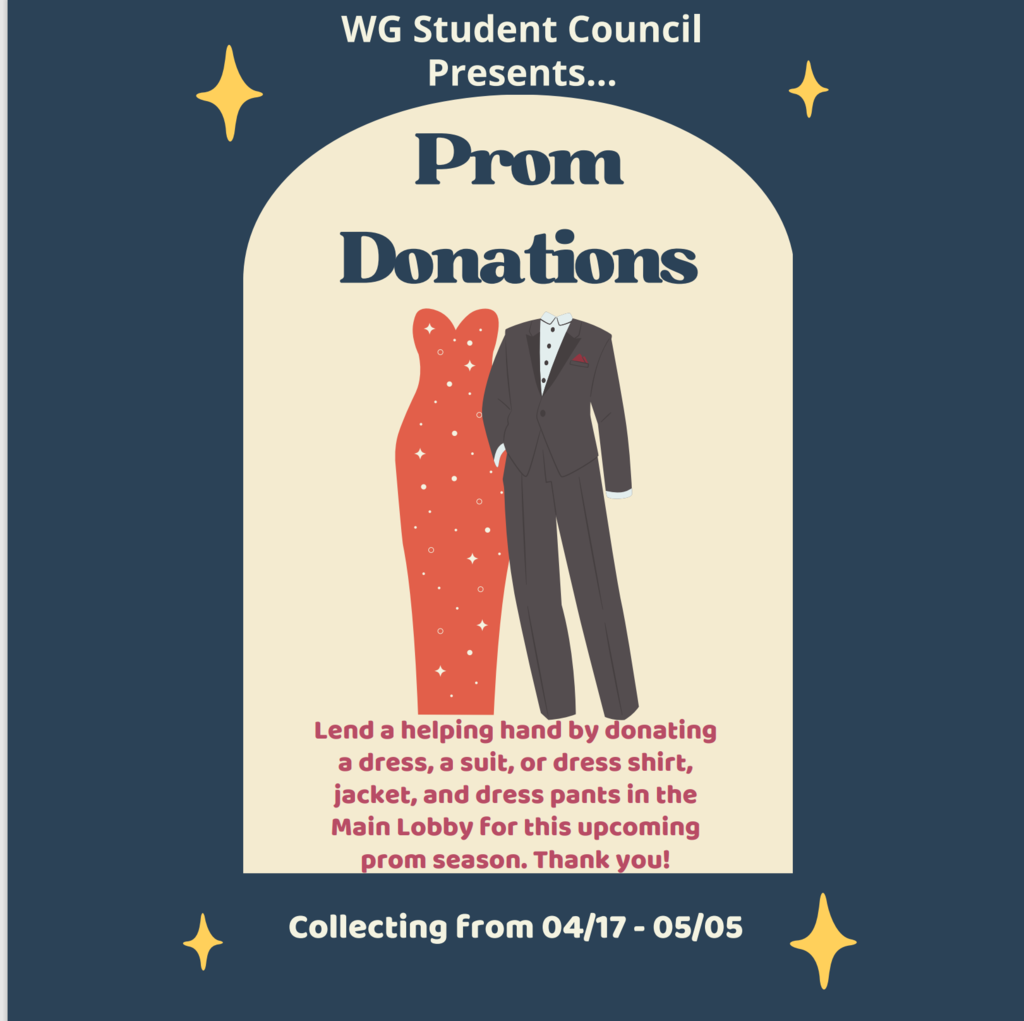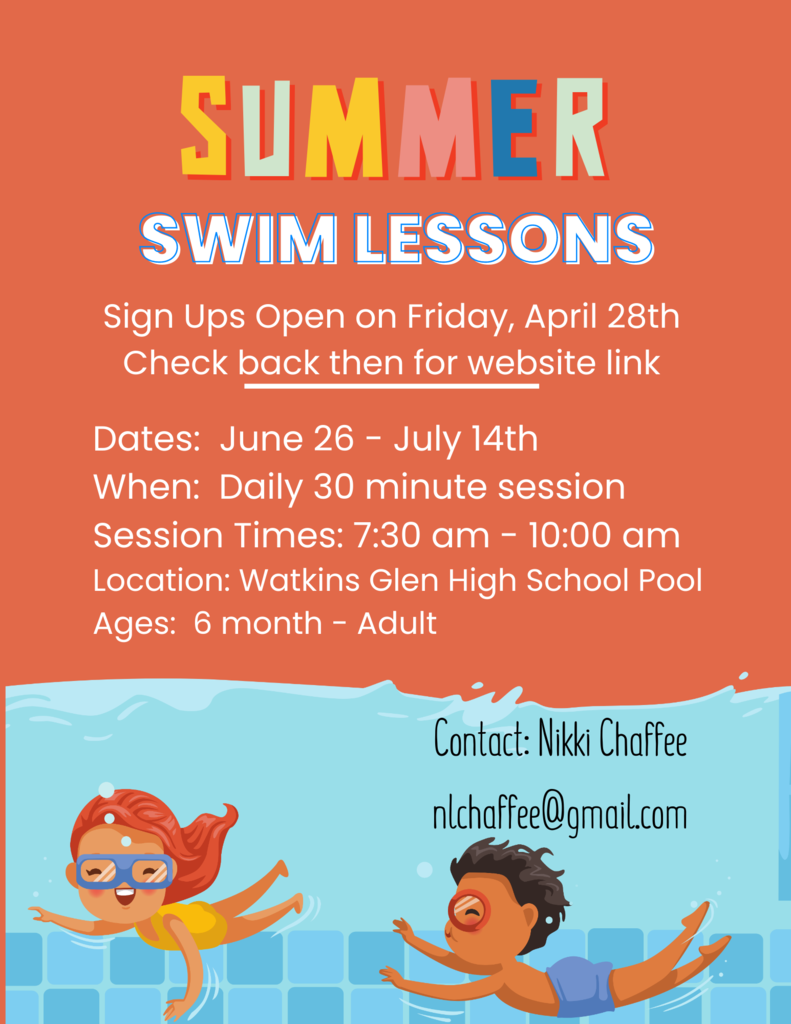 Our 7th graders visited @corningmuseum and @Hilliard1905 yesterday! Experiences like this and our regional partnerships make us #WGProud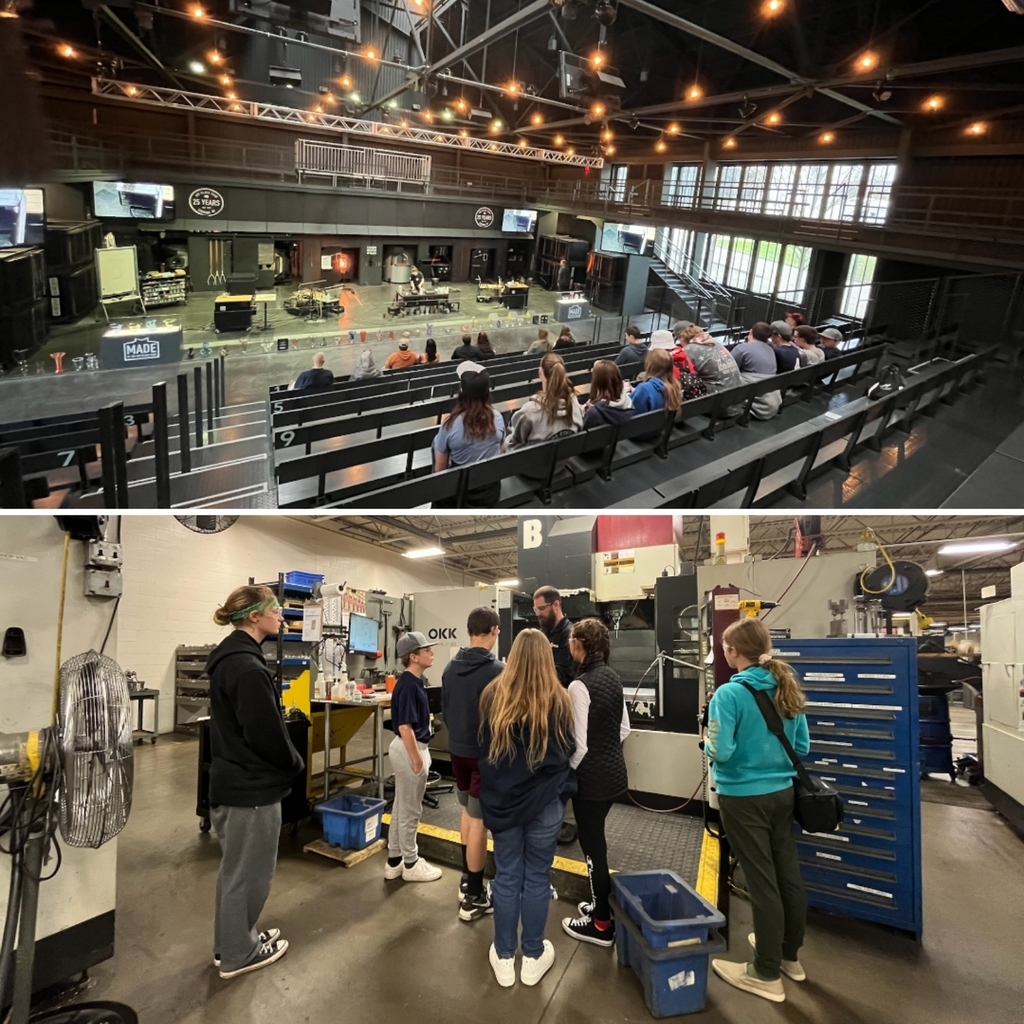 Tonight we are celebrating Senior Night for our track team!!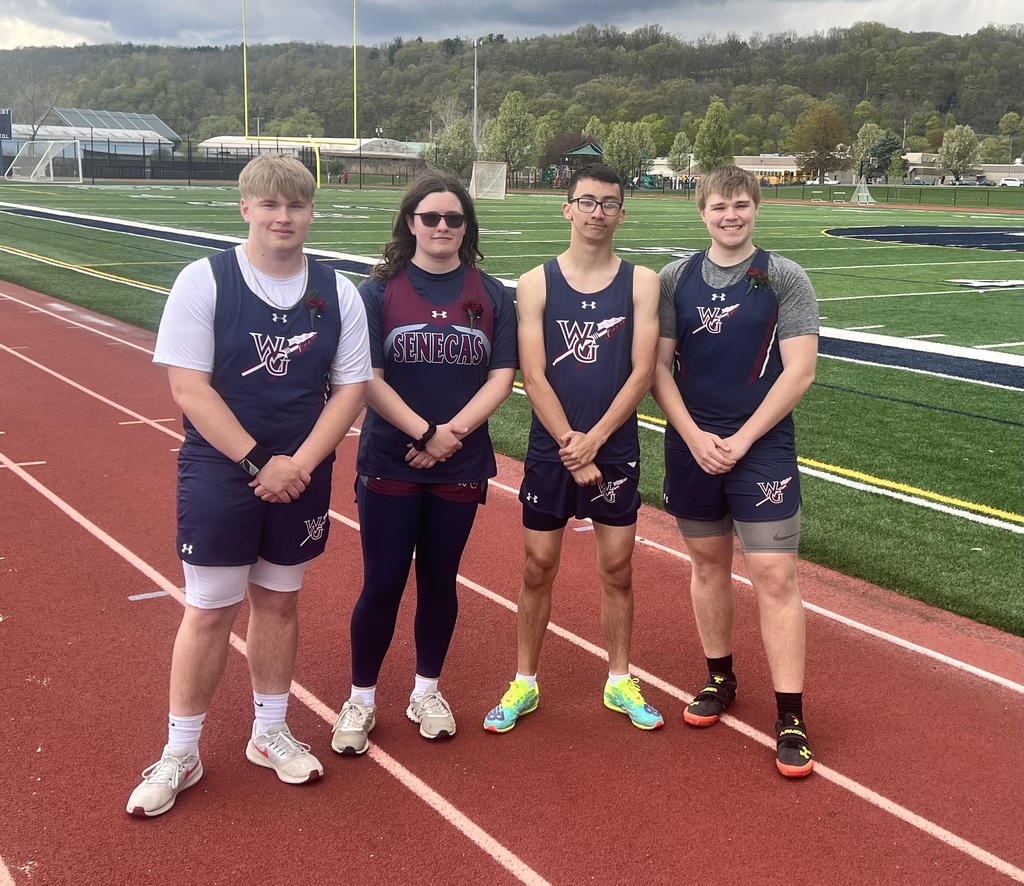 Congratulations to our @Rotary Senior Student of the Month! Jason and the Class of 2023 make us @WGProud (photo and story courtesy of the Odessa File)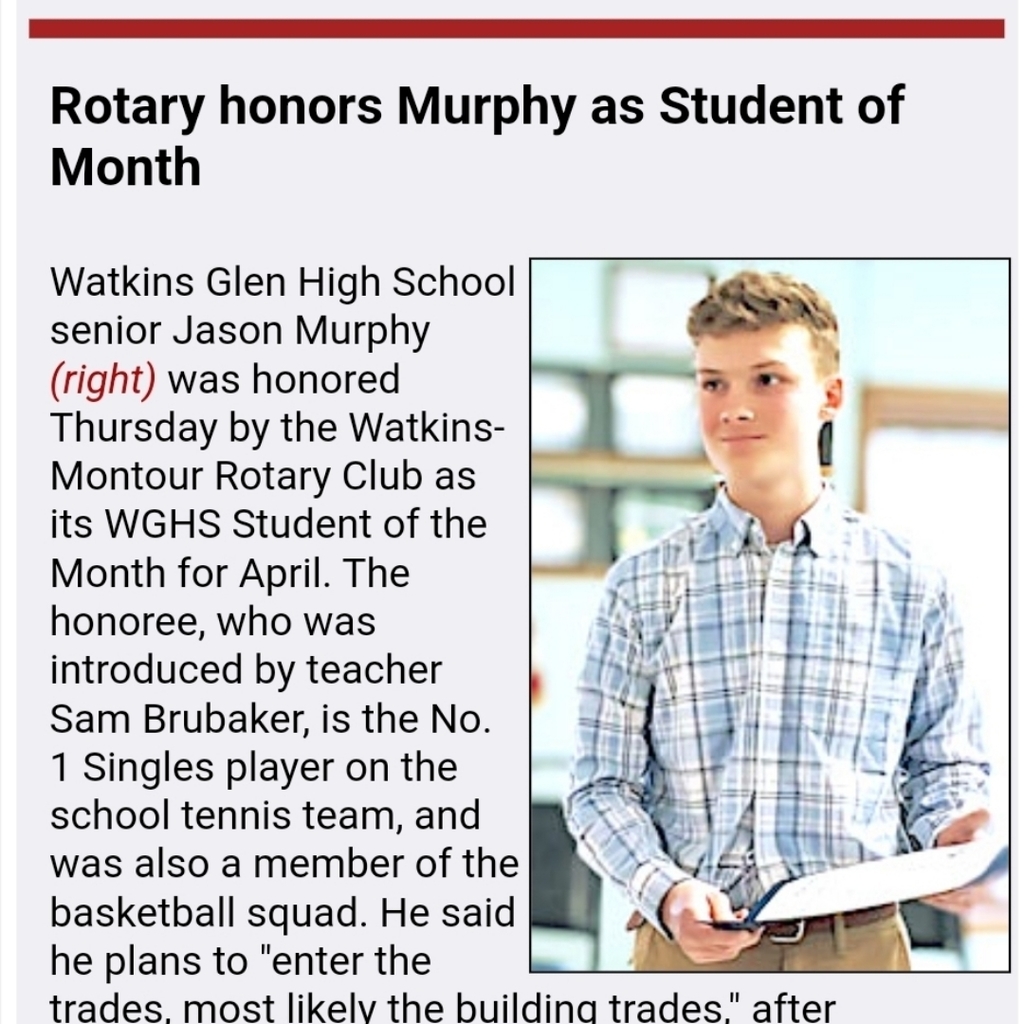 We have several current and future vacancies here at WGCSD. Please take a moment to visit our employment webpage for more information! Come see what makes us so #WGProud -
https://www.wgcsd.org/page/employment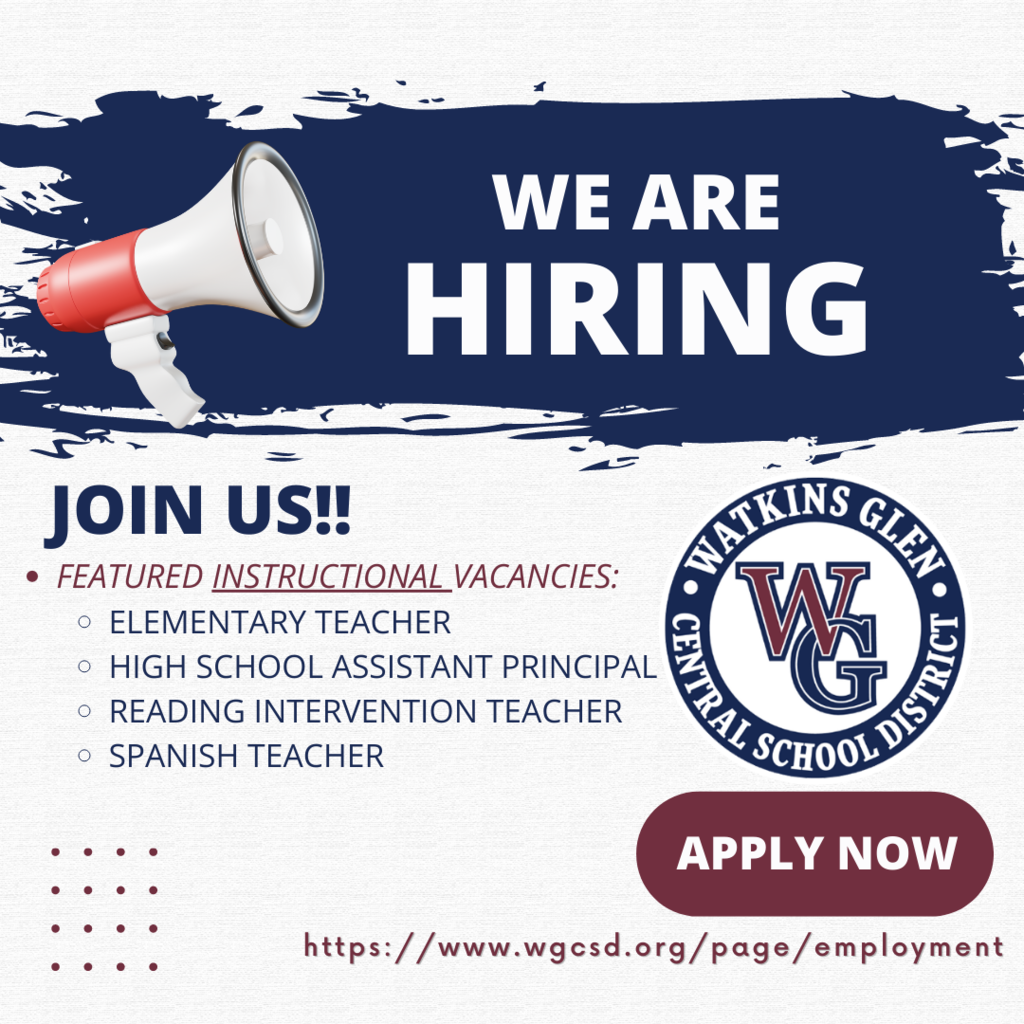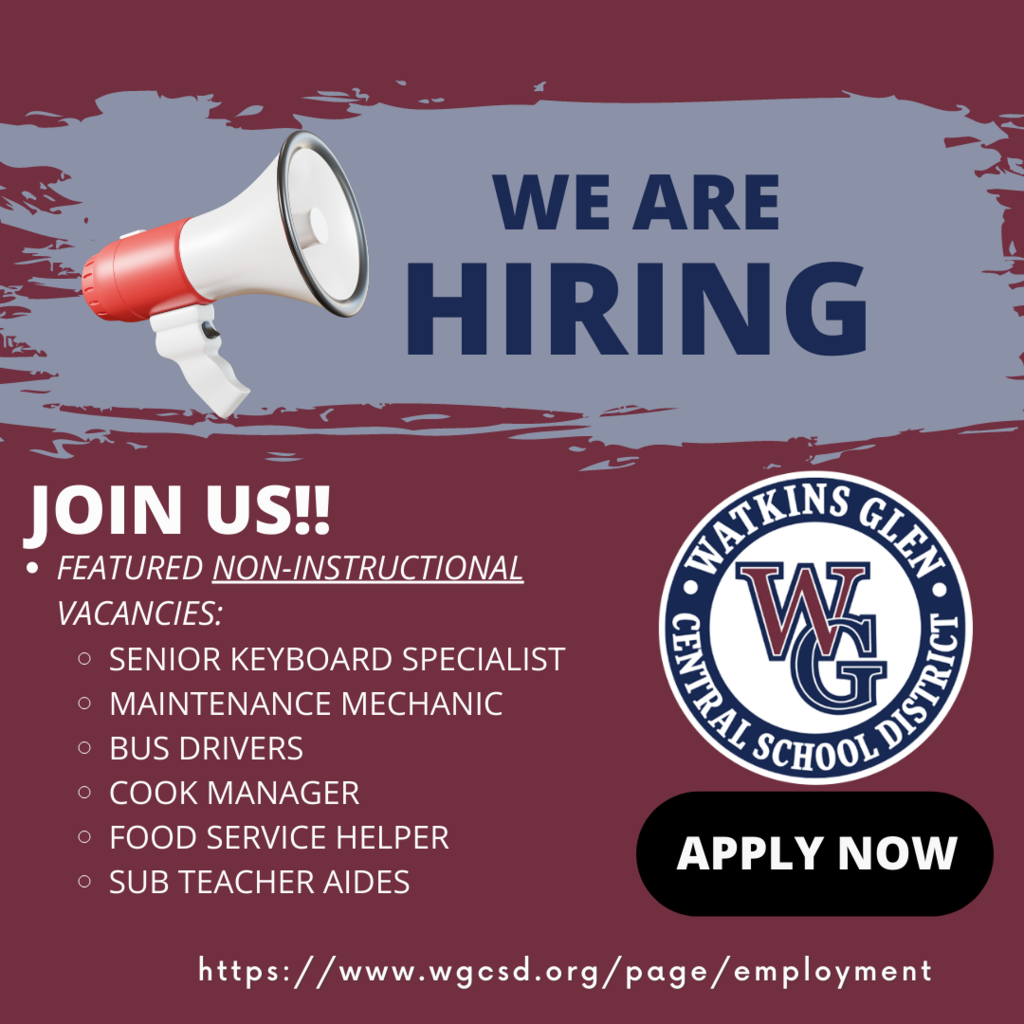 Our Tennis Team makes us #WGProud BIG congrats to our Tennis Student-Athletes as they remain undefeated this Spring!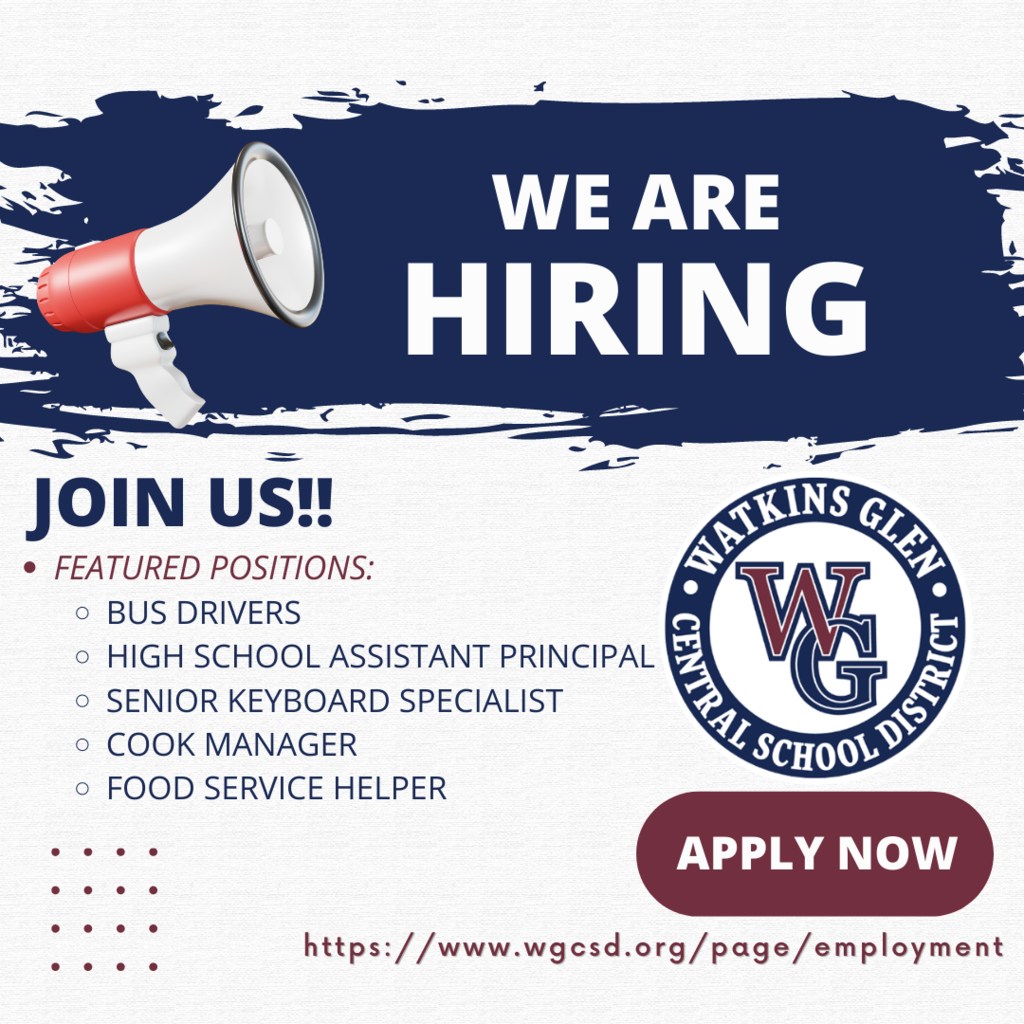 Section IV is encouraging families of athletes to attend one of the Sportsmanship events. Sportsmanship in sports builds character. Awareness of good sportsmanship is the focus of these events to promote good behavior in our spectators' sidelines and stands, on the field or off for our student athletes, coaches, umps and all involved in sports. Please come join one of these events, Free of charge