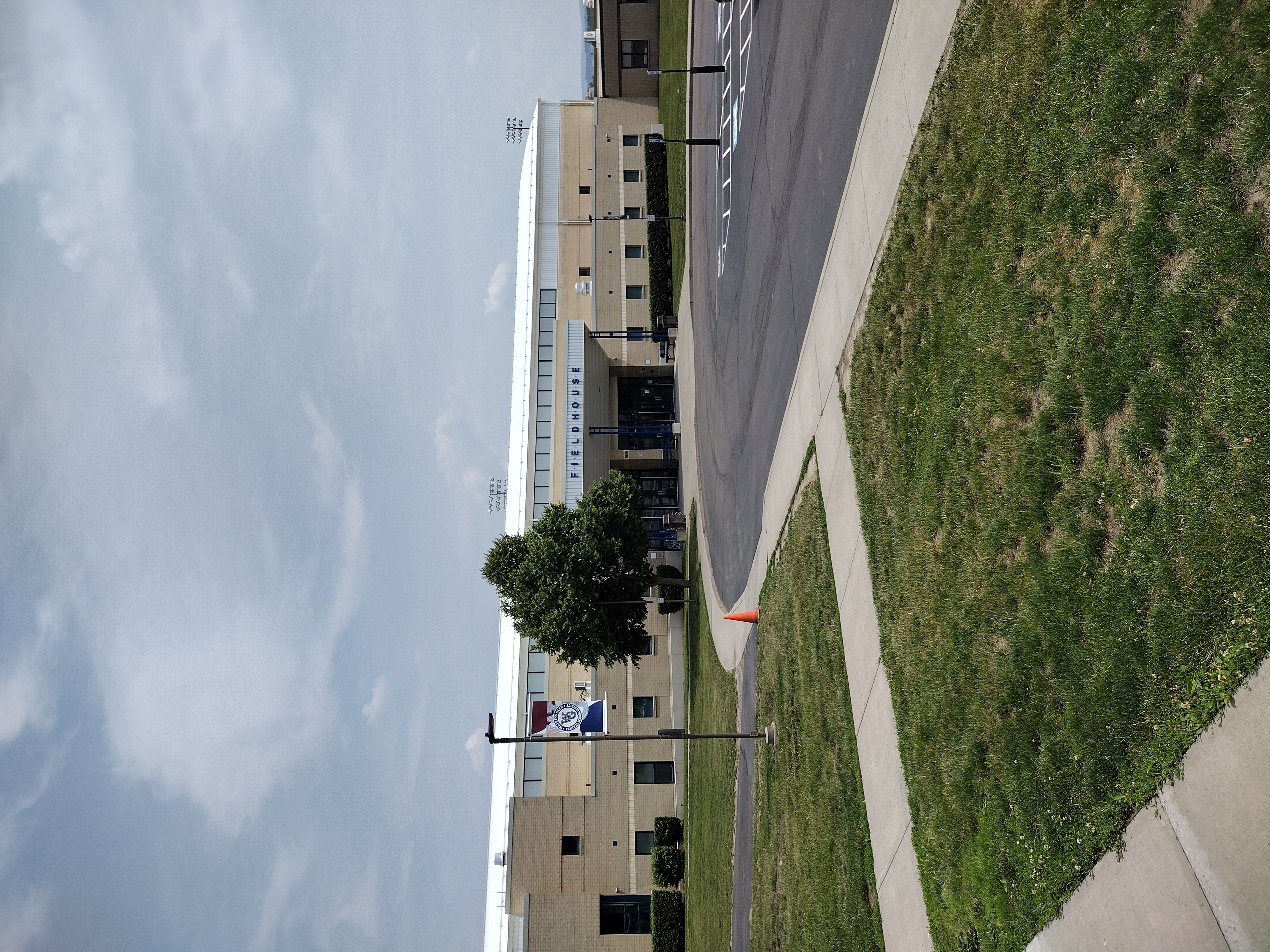 The WGCSD
Fitness Center is open!
Membership is temporarily free.
Hours of Operation
Sept. 6th 2023 - June 26th 2024
Monday - Friday 6-7:15 AM 5-9 PM
Saturday 9 AM -12 PM
Sunday CLOSED
Monday, September 4th- Labor Day CLOSED
Tuesday, September 5th OPEN 6-8 AM ONLY, evening closed
Friday, September 8th - Vintage Race CLOSED 5-9pm
SWIM WILL BE BACK AGAIN IN THE LATE FALL 2023.
2024 SUMMER FITNESS CENTER HOURS beginning Monday, June 28th - Sept. 2nd
Monday-Friday 6 - 10 am
Weekday evenings 5 - 9 pm
Saturdays 9 am - 12 pm
*Hours are subject to change in order to ensure availability for district and student centered activities. Changes will be posted on our webpage and on the field house door. Every attempt will be made to minimize changes to the Fitness Center hours of operation.
The Fitness Center will be closed on school holidays and on days that school is closed, delayed, or let out due to inclement weather. Students monitor and assist in the fitness center and their safety is a priority. We are sorry for any inconvenience this may cause for the community.
All Outside Fitness Visitors must sign an Annual Liability Waiver and Member application to utilize the facility. Please make sure your name, email and phone number are on the Waiver and the Sign-In sheet at the center. And that you Cleary write your name.
The indoor track is open for the same hours as the Fitness Center. There is no charge for the use of the indoor track.
*THERE IS CURRENTLY NO FEE FOR USING THE FITNESS CENTER AT THIS TIME*
| Code | Type | Month | 6 Months | Year |
| --- | --- | --- | --- | --- |
| AD | Adult | $40.00 | $120.00 | $200.00 |
| DE | District Employee | $20.00 | $60.00 | $100.00 |
| SC | Senior Citizen (65 yrs.) | $20.00 | $50.00 | $65.00 |
*Students under the age of 10 are not permitted in WGCSD Fitness Center at any time!
*Students between the ages of 10 and 14 are ONLY allowed in the fitness center while under the supervision of school district approved Coach, PE teacher, OT, PT, or Athletic Trainer.
*Students 15 and older and Adults are approved to use the fitness center, as long as fitness center monitor is on duty.
*Doors to the fitness center need to remain closed, not propped open under any circumstances for the A/C is running to keep the fitness area cool.
*Doors are to remain free and clear of clutter or blockage at all times, so that entrances/exits can be accessed at all times & if ever in the case of an emergency.
If you have any questions or concerns regarding the fitness center or indoor track use, please contact our Fitness Center during hours of operation. If you still have questions or concerns after speaking with fitness center personnel then please call the Coordinator for further assistance.
WGCSD Fitness Center Direct Line - 607-535-3225
WGCSD Fitness Center Coordinator: Monday through Friday 7:30 am - 3:30 pm Jackie Honsberger 607-535-3280